Rock Band 1 tracks are now available on PS4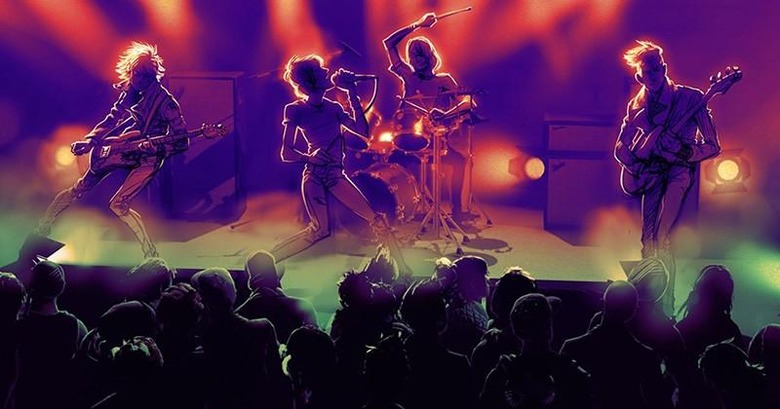 I've been a big fan of Harmonix's take on the rhythm gaming genre, ever since the first Rock Band was announced. Perhaps one of my favorite features was the idea that the music you purchased would be compatible with future titles. It's taking some time for the company to make good on that for their latest release, but we're finally seeing some progress.
The original Rock Band had a lot of great music on it, from a lot of great artists. Unfortunately, there have been issues getting that music exported for both Xbox One and PS4 gamers. Today, Harmonix announced that PS4 owners can finally download nearly all of the tracks into Rock Band 4. For complete instructions, head here.
There are a couple pieces of bad news that come along with this announcement. First, there are 8 tracks that won't be available until a later date, and 3 that will never again grace the game. The 8 delayed tracks are:
Anarchy Club – "Blood Doll"
Bang Camaro – "Pleasure (Pleasure)"
Death of the Cool – "Can't Let Go"
Freezepop – "Brainpower"
Honest Bob and the Factory-to-Dealer Incentives – "I Get By"
The Acro-brats – "Day Late, Dollar Short"
Tribe – "Outside"
VAGIANT – "Seven"
And the three that you won't be getting at all, are the same ones that couldn't make it into Rock Band 2 or 3, either:
Black Sabbath – "Paranoid"
Iron Maiden – "Run to the Hills"
Metallica – "Enter Sandman"
The other piece of bad news is that Xbox One owners is that there is still no word on when you'll be able to get access to the original game's tracks. Don't worry though, they are definitely still coming.