Roccat Kave XTD 5.1 Digital headphones sports dual 40mm drivers in each ear cup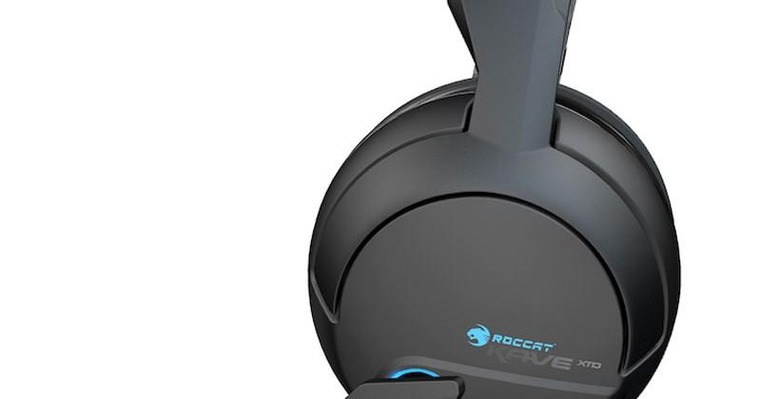 Back during CES 2014 earlier this month, we talked about several new gaming peripherals that the company had unveiled at the show that would be shipping soon. One of those products is the new headphones called the Kave XTD 5.1 Digital. The headphones are now available to purchase.
The headphones have Bluetooth tech to allow them to be paired to a smartphone and have their own audio controls. The headphones also have their own integrated sound card for high quality audio. The Kave headphones have a pair of 40mm drivers inside each ear cup.
Each ear cup also gets a single 30mm vibration unit. That vibration unit allows you to feel the sound as well as hear it. The drivers are all angled at 12-degrees to provide a real 5.1 surround sound environment. Roccat is specific in pointing out that these are real surround sound headphones, not virtual.
The headphones have a remote control that as the integrated sound card. Having the smartphone paired to the headphones allows calls to be made while gaming. The ear cups are heavily padded for long wearing comfort. The headset is available for around $170 at multiple online retailers.
SOURCE: Roccat