Robust electronics sales predicted for holiday 2009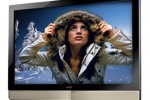 One of the first real signs that the global recession was coming for many of us in America was when the sales figures for the holiday 2008 shopping season were at the lowest point in years. Consumers spent only a fraction of what they normally did on holiday shopping in 2008.PCMag reports that the results of a survey it ran of 1,600 visitors in July 2009 show that the holiday shopping season for 2009 should be much more robust than 2008. The survey found that 3/4 of the readers polled plan to spend the same amount as they did last year or more.
Of those surveyed, 1/3 say that they will definitely spend more this year than they did last year. The survey also found that the most popular products consumers expect to buy this holiday season are HDTVs, notebooks, Blu-ray players, desktops, and smartphones. Consumers also said in the survey that they plan to start shopping in October this year.