Robots deployed in Japan hospital to ease nurse workload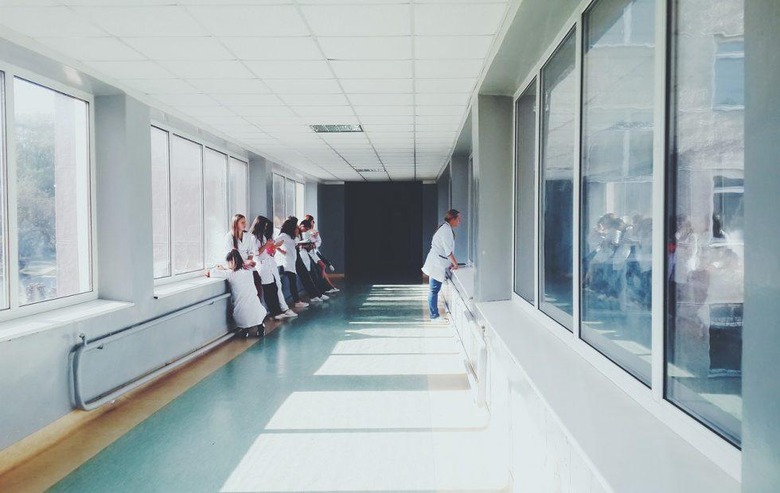 A hospital in Nagoya, Japan, has deployed robots to help nurses during the overnight shift. The robots aren't involved with patients, instead designed to serve as something like a rolling delivery cabinet. Less nurses work the overnight shift, leaving less humans to take items where they're needed. These robots fill that void, transporting medicine, samples and other items between in-hospital destinations.
The robots are being deployed as a pilot project, essentially, which could snowball into a permanent position if they prove useful to officials. Nagoya University Hospital will start using four of these robots next month, doing so between the hours of 5PM and 8AM. The testing period will last for a year.
According to local publication Asahi Shimbun, these robots have 360-degree vision capabilities and the ability to either maneuver around people or verbally ask them to move aside. These robots also have a screen for interaction and are primarily composed of a large cabinet-like compartment with shelves on which items can be placed.
As with a Roomba and other similar robots, these robots are designed to return to their charging state when their batteries are running low. They can take themselves through various routes to different places in the hospital, and that includes using elevators.
Each robot has a top speed of about 2.2MPH and a maximum carrying capacity of 30kg / 60lbs. Nurses and pharmacists will have direct access to the robots via tablets, which will be used to summon the vehicles. The nurses are also able to specify its final destination using the tablet, after which point the robots take off and follow their orders.
SOURCE: The Asahi Shimbun