Robotic arm catches items midair, will beat you at tennis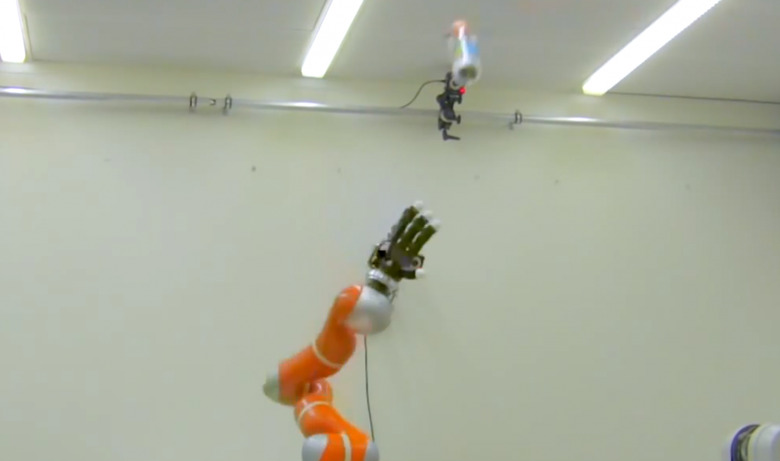 Robotics have come a long way, but there are still struggles with regard to movement. Natural human movement is hard to mimic, but a team of Engineers in Switzerland have created a robotic arm that can catch items thrown at it. By learning about the object being tossed, and anticipating movement, the arm can actively pursue targets and snag them out of mid-air.
Via the Ecole Polytechnique Federale de Lausanne, we see the arm in action in the video below. By showing the arm an object, then giving a few test tosses, it learns both how an item may be thrown to it and how to catch it. A cylindrical item causes the arm to pivot the hand, catching the item appropriately.
The arm operates independently of human interaction, too. It's a bit large at 1.5 meters or so, but could have several use cases given its reaction time. It can make adjustments in as little as 1/500 second.
The team tested the arm with larger objects, but with time and programming, it's possible this arm could catch any size object tossed at it. It could also learn to make all manner of adjustments on the fly, and catch items in 360-degrees. Check out the video below, and let us know what you think in the comments section!
Via: CNET