Robo Hopper looks like ASIMO with helicopter attachment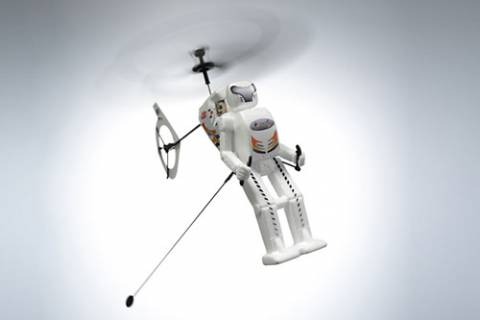 No really, it does. In fact, I like the idea, so get to work Honda.
It comes pre-built and sits at 15.9cm tall. Its controlled by a 2.4GHz band controller that kind of resembles an Xbox (the original one) controller, but with just the two joysticks on it.
You can charge it for 15 minutes for about 5 minutes of play time, all that, the controller and the copter, requires a total of 4 AA batteries, and it appears the controller is the charging device for the copter portion. You can get it soon in Japan for $90, kinda pricey for something like this, but whatever floats your boat.
Funky Gadgets – The Robo Hopper – flying robot [via gadgettastic]