RLSB's Wayfindr app helps the blind nagivate the London underground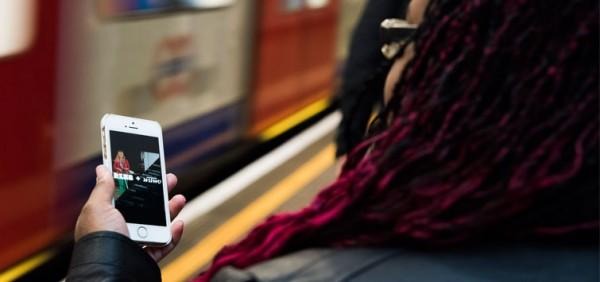 The London subway system can difficult be difficult to navigate for tourists and locals alike. London's blind and visually impaired commuters have an additional layer of difficulty added to their daily subway travels. Without being able to clearly see any signage, their daily commute could range from a hassle to downright dangerous as they navigate stairs and train platforms. The Royal London Society for Blind People (RLSB) paired with developers UsTwo to create Wayfindr, an app that helps the blind and visually impaired find their way around the London underground.
For Wayfindr to navigate an indoor space that is below ground level so precisely, sixteen palm-sized Bluetooth beacons are set up along the walls of Pimlico station. These beacons notify the app of your exact location and prompt a voice navigation system to guide you throughout the subway station.
The safest way to use the app is to couple it with bone conduction headphones, which are worn in front of the ears and don't block users from hearing any external sounds. Bone conduction headphones are popular with the cycling crowd for the same reason, you can still hear your surroundings so you can stay fully alert.
Wayfindr is giving the blind and visually impaired a new level of independence. RLSB member Courtney Nugent tried out the app and said, "when I tested the app at Pimlico last week for the first time it was awesome, it made me feel free." Right now, Wayfindr is only being tested at Pimlico station in London, but the RLSB would like to see the program expand to encompass the entire underground system. The Bluetooth beacons are so inconspicuous and easily installed that this technology could one day be added to any space for easier navigation by the visually impaired.
Check out this video by the BBC to see the Wayfinder app in action.
Source: RLSB