Rivian Shows Off Tank Turn Feature On R1T And R1S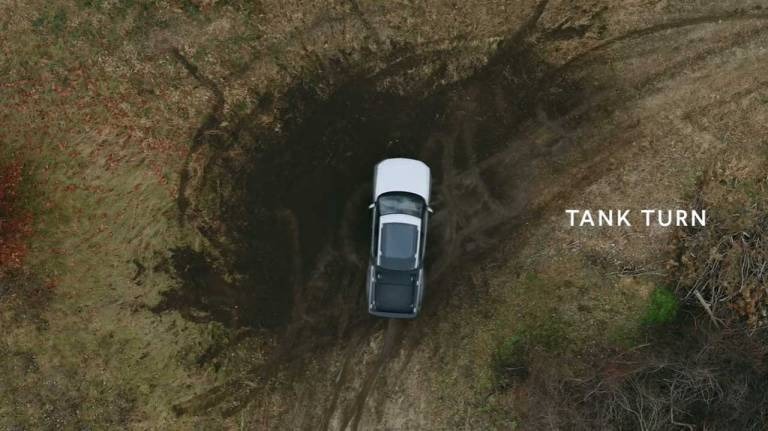 Rivian is working to bring its EVs to market with the R1T pickup and R1S SUV coming to the market. The EVs that Rivian builds promises a long driving range and lots more. A new Rivian video has a surface that shows the Rivian pickup in what looks to be near-production form.
The video is showing a new feature of the quad-motor pickup that allows it to perform Tank Turn. The feature allows the truck to rotate 360-degrees in place. The idea is that the Tank Turn can allow the Rivian vehicles to make a complete about-face in a space no larger than the length of the truck.
It also appears that the feature will allow users to cut epic donuts, at least on dirt. It's unclear if the feature will function on the pavement. We'd assume that cutting a donut on pavement would result in plenty of tires moke and noise. The quad-motors used in the Rivian design are what allow this feature to happen.
Rivian wants people to explore the world in its vehicles, dubbed Electric Adventure Vehicles. While Rivian hasn't started production on its EVs yet, production is expected to happen in the next few years. Rivian has landed a massive investment from Ford and others, with $1.3 billion pledged in the most recent financing round.
The EV maker has been backed by GM and many other companies as they aim to redefine the EV market. Rivian has also had a huge order of electric delivery vehicles from Amazon, with 100,000 expected to be delivered in the coming years. Amazon plans to use the vehicles for its delivery service to get packages their final destination without emissions. Check out the video above to see the Tank Turn in action.