Amazon just led a $700m investment in Tesla-rival Rivian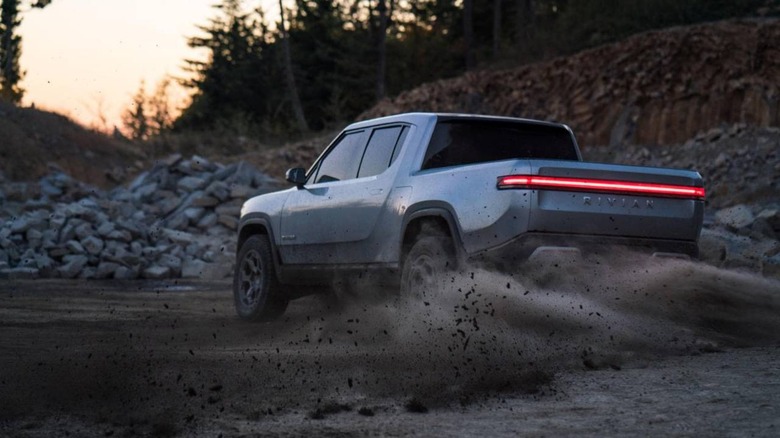 Electric vehicle startup Rivian has received some big-name backing, with Amazon leading a $700m investment round into the Tesla rival. The automaker came out of stealth back in November 2018, bringing not one but two visions of its electric future to the LA Auto Show, each tapping into big selling categories in the US.
They were the Rivian R1T, a pickup truck, and the R1S, a three-row SUV. Each targets hugely popular segments in the US auto industry, but they also demonstrated part of Rivian's technological pitch.
For Rivian, EV flexibility is the key
The underlying platform is Rivian's so-called electric skateboard. It packages together all of the essential running gear of a vehicle, including the battery and electric motors, the brake system, the suspension, and other components, all into a single slice. On top of that platform, the automaker is able to mount bodies of different styles, depending on the vehicle need.
Rivian's argument is that this common architecture is much more efficient than developing a whole new platform for each vehicle it wants to build. It's also flexible, too. While the R1S and R1T are both all-wheel drive in their current configurations, and share the same wheelbase, Rivian could readily adjust the skateboard to make a front- or rear-wheel drive vehicle, shorter cars, or models with different battery sizes and range to target varying price points.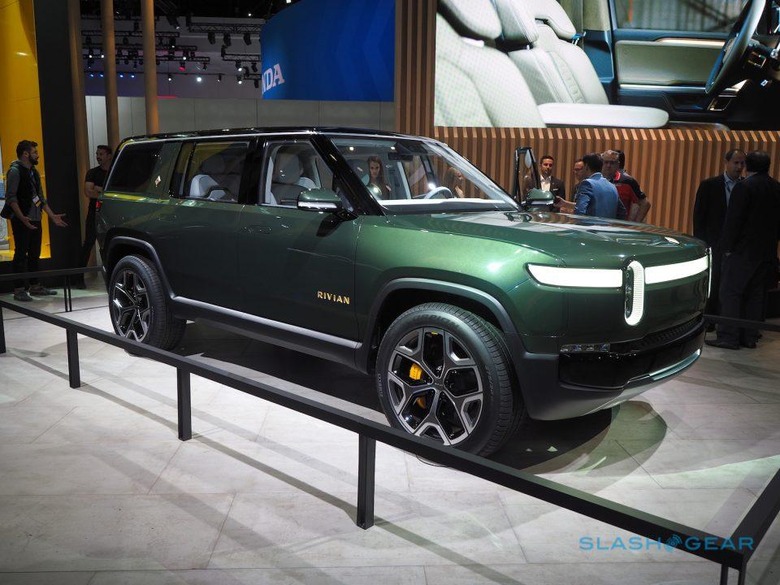 The strategy also gives Rivian the flexibility to target niche segments that might otherwise have been too expensive to tackle. Indeed, the automaker has confirmed it's planning its vision of an electric rally-inspired car using the architecture, tapping into the hefty amount of power and torque that EVs can offer. The R1S, for example, promises up to 754 horsepower and 826 lb-ft of torque.
It also represents a potential sales opportunity, beyond just making Rivian-branded vehicles. The automaker is already talking about being open to providing the skateboard to other manufacturers looking to get a head-start on EV development.
Big ambitions, big backers
While startups looking to cash in on electric car sales aren't exactly rare, Rivian's proposition seems to have struck a chord. Amazon is leading an equity investment round into the automaker, it's been confirmed today, worth $700m. Rivian will remain an independent company, and existing shareholders have taken part in this new round.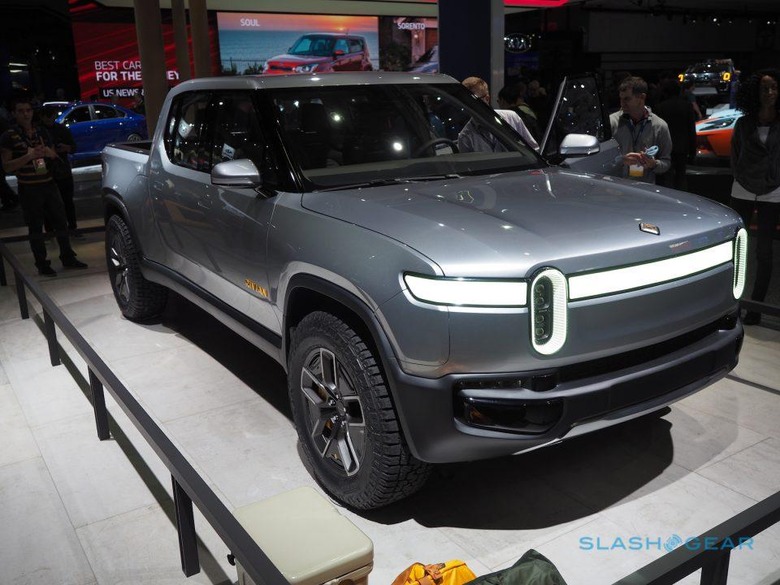 Chatter of the investment round broke earlier this week. Then, Amazon was said to be joined by General Motors in negotiations, with the deal potentially valuing Rivian at between $1bn and $2bn. None of the three companies would comment at the time.
According to Rivian, plans for the R1S and R1T are still progressing on schedule. The automaker expects to begin production of the R1T first, at its US plant in Illinois, with deliveries starting in late 2020. Production of the R1S will follow in short order. Pricing starts at $69,000 for the pickup, with the SUV beginning at $72,500.