River City Girls revives an NES cult classic this year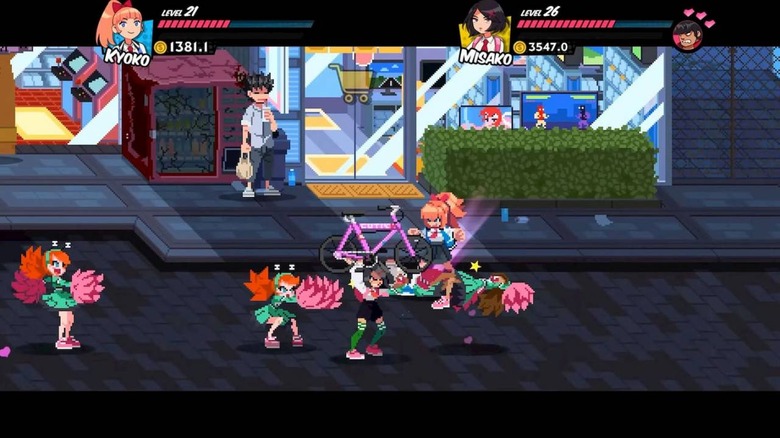 River City Ransom, which launched for the NES here in North America way back in 1990, is something of a cult classic these days. The original game has been remade a number of times for various platforms, but now it appears that we're getting a sequel from WayForward. Today the company revealed River City Girls, and though it'll keep the side-scrolling beat-em-up gameplay from the first game, this time the roles will be reversed.
While in River City Ransom you played as Kunio and Riki as they teamed up to rescue their kidnapped girlfriends, they're the ones who have been kidnapped in River City Girls. That means its up to their girlfriends, Kyoko and Misako, to mount the rescure effort this time around.
In addition to delivering the teaser trailer you see embedded above, WayForward also parted with the first details about River City Girls. You'll battle your way across six different regions in River City, completing side quests and leveling up Kyoko and Misako along the way. True to the original game, you'll have an assortment of weapons at your disposal, and WayForward says that you'll encounter a number of guest stars from past River City games as you play.
WayForward says that you'll also be able to recruit defeated foes to call on them in combat, but there's no in-depth description of how that mechanic will work. When you're not fighting, you'll have the opportunity to go shopping for food, gear, and items that will give you new abilities and boost your stats. Eating at restaurants and buying skill books was actually an important part of progression in River City Ransom, so it's nice to see that mechanic returning in River City Girls.
All in all, it sounds like River City Girls might just be a worthy successor to the original. We'll find out if it is soon enough, as River City Girls will be out on Switch, Xbox One, PS4, Steam, GOG, and Humble on September 5th, 2019. The digital version will cost $29.99, though WayForward also says that we'll see a physical version available from Limited Run Games, with pricing and release details on that one coming later on.