River Bank 51,200mAh stackable powerbank can jump start a car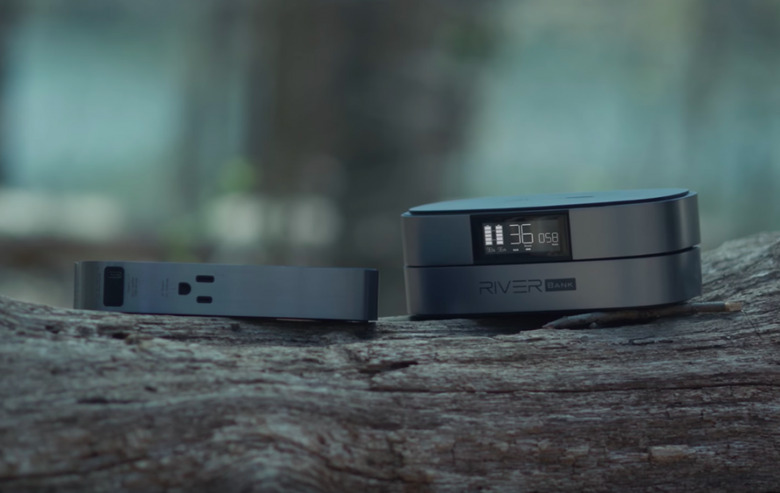 EcoFlow Tech is seeking funding for River Bank, a powerbank with a huge 51,200mAh capacity, support for wireless charging, a car jump starter, and more. River Bank blows away most competing external batteries, offering the capacities and features necessary for remote backpacking, camping, emergency car kits, and other demanding situations. The product has raised more than a million dollars on Indiegogo.
The company claims River Bank has the largest capacity of any portable "power station." The product packs everything the user needs into a single case, including a display that shows charge level. The company further refines the product by splitting into three modules: the main module, an AC module that adds a port for charging a laptop, and a car module for jumping a car.
Users can customize River Bank based on their needs, ultimately being a suitable power choice for photographers on the go, a back up for medical devices, an external power source for laptops, and more. The powerbank supports wirelessly charging smartphones that support it; up to six devices can be charged at once.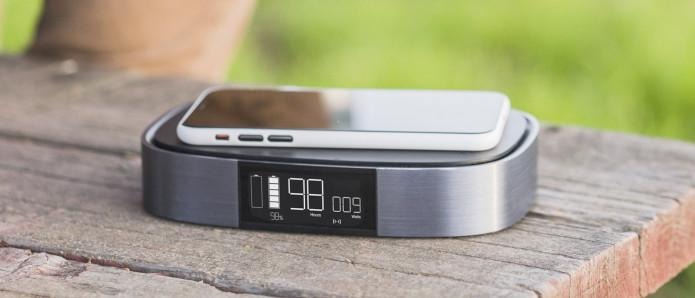 Users have the choice to recharge River Bank using either a typical wall outlet or solar. The device supports USB, USB-C, and is said to be airplane-friendly. The company plans to launch the product in the US, Canada, the EU, Australia, Hong Kong, Taiwan, and Japan, with shipping dates varying based on region.
Interested buyers can back the product on Indiegogo for $199 USD, which covers the main module. Other modules and bundles are offered under the funding campaign, which anticipates shipments starting in August in the US.
SOURCE: Indiegogo