Riptide GP Jetski Racing Masterpiece Spreading Beyond NVIDIA This Month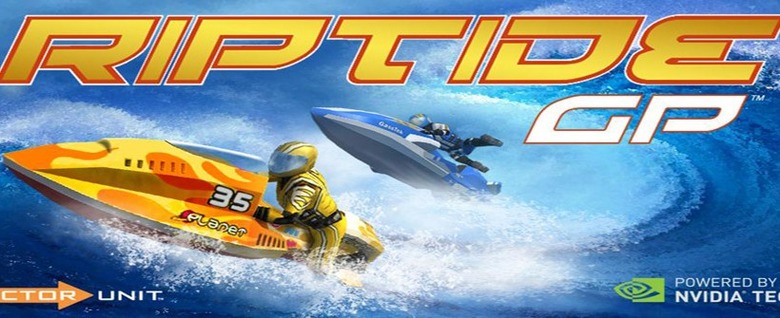 Lovers of fabulous racing games will be glad to know that the world's greatest mobile-based jetski racing game, Riptide GP, will be flowing across the entirety of Android this month. Up until now, the game had been exclusive to NVIDIA Tegra 2 dual-core processor-having devices because the developers of this game had worked closely with the support team at the chipmaker to optimize it for their current hero chip. Today it was announced that the game would expand beyond those borders and be available for all Android devices, no limitations.
While the game will certainly still look best on an NVIDIA Tegra 2 certified ultra-awesome device (no, I'm not biased), the game will be out on every single kind of Android device later inside October of 2011, with only a few limitations including, well, lets just say you probably won't want to run this game on your HTC Hero. Dual cores a plus!
You'll have to wait about a week (or more, depending on what it'll take to get the game running smoothly) to get this game on the Android Market, meanwhile have a look at the several different times your humble narrator has encountered this game – it's versatile!
[vms ebea991d8b1232f8a8ca]
Pre-release beta review
[vms 767cffec0e513ae886df]
Full build demo and review
[vms 0b36a9a347898d97a610]
On a PHOTON 4G via HDMI
[vms 7e407752fe773eed2063]
On the HD TV with a Logitech gamepad and a Toshiba THRIVE via HDMI