RippleBuds mono-earbud is a nearly invisible wireless headset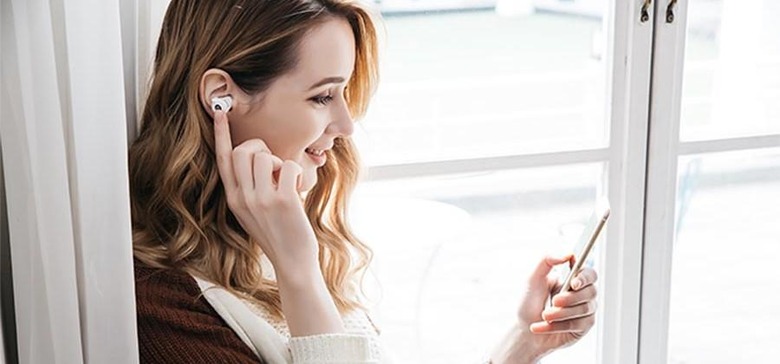 There's a new mono-earbud on the market, and its called RippleBuds. The earbuds are two individual units that can be used together or separately, and unlike an ordinary Bluetooth earpiece, the unit fits fully inside one's ear, no extended microphone to be found. Despite the small size, RippleBuds' creator says the unit offers noise blocking technology and features an integrated microphone for on-the-go phone calls.
The earbuds is designed to block out ambient noise and make it easy to take and make phone calls no matter your ambient environment. The maker promises your voice will be clear "even in the noisiest environments." Other features include enhanced voice recognition and hearing impairment prevention.
RippleBuds earbuds connect to one's smartphone over Bluetooth and can be recharged while on the go. If you're only interested in using the unit as a headset, you can use a single earbud, but the product can also be used as a stereo bundle for listening to music. A recharging capsule ensures there's also a backup charge for while you're out and about.
The RippleBuds team is seeking funding on Kickstarter, where they have so far raised double their $50,000 goal with nearly a month remaining. A single RippleBuds unit is available with a $69 USD pledge; it comes with a mono-charging capsule and is nearly half off the anticipated $129 USD price tag. Shipping to backers is estimated to start in June.
SOURCE: Kickstarter