Rinspeed Oasis self-driving EV concept is a two-seat city runabout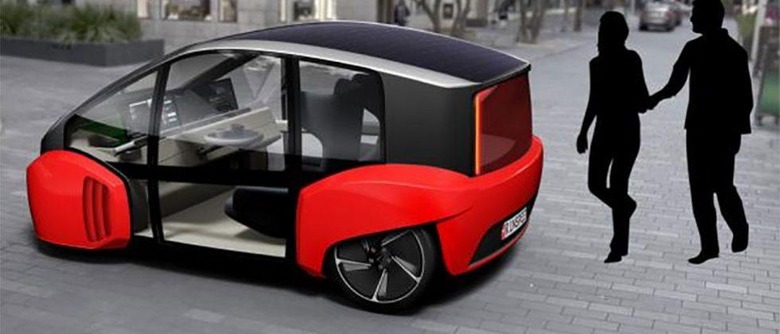 Rinspeed is a name that many car guys and gals associate with extremely hopped up Porsche cars. The company has unveiled a new concept that will be on display at CES 2017 come January called the Oasis. Frank M. Rinderknecht designed the car and it is meant to be an alternative to city driving for two people who don't actually want to have to drive.
Oasis is an electric autonomous vehicle that has two seats inside and boxy styling. The car has lots of glass with a massive windshield in front and most of both sides of the car made of glass, including the doors. One of the key Oasis design features is the ability to turn on its axis with almost zero turn radius.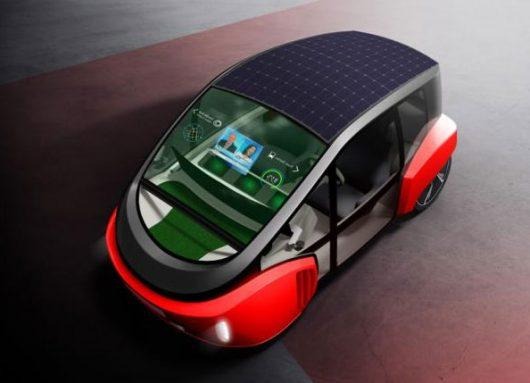 Inside the concept, the interior aims to deliver the sort of ambiance you would get from a family room at home with an armchair, sideboard, TV, and multifunctional steering wheel. The windshield is a screen for virtual and augmented reality content.
The designer says that the vehicle is designed with lots of flexibility in its use and could be a micro delivery vehicle in the mornings and a shopping car in the evenings. It may well be the ideal way to pick up a pizza since it has a drawer in the rear of the vehicle that can be heated or cooled as needed.
The strangest part of the design of the Oasis is a small green space for growing flowers or radishes below the windshield. Growing flowers or vegetables in your car sounds very strange. It seems that the concept is purely on paper at this point. Presumably, it will make the leap to a real world, if not a working, concept by January.
SOURCE: rinspeed