Rinspeed Etos sports car to debut at CES 2016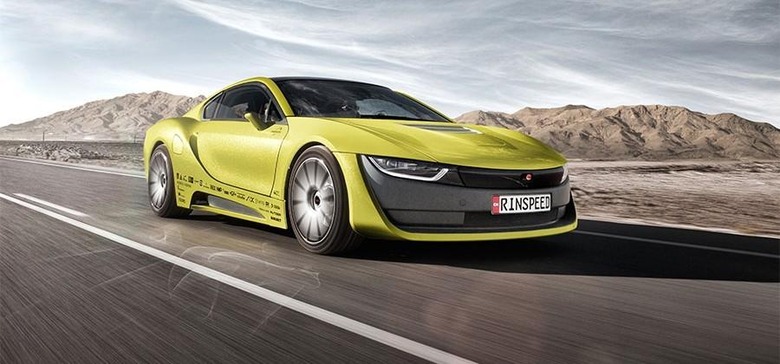 Rinspeed has announced that it will debut the Etos sports car officially at CES 2016. This isn't a normal sports car and isn't something that is likely to be available to buy anytime soon with a hoard of features that are pretty far from production ready. The car has driver and autonomous modes and in autonomous mode, the concept has a retracting steering wheel.
Inside the car looks like a mix of ultra modern and old school exotic sports car with large rectangular dash surfaces and old-school upholstery work. The folding and retracting steering wheel is from ZF TRW and clears the way or the driver to read or enjoy the scenery in autonomous mode.
The dash area has a pair of curved 21.5-inch Ultra HD screens that provide all sorts of content. Etos is able to respond to voice commands, gestures, and touch input. There are eight HD cameras on the outside of the car to monitor the surroundings and give drivers a 180-degree panoramic view of what's in front and behind the vehicle.
Those cameras eliminate the need for external mirrors. Those displays also warn the driver of hazards and accident potential. The navigation system promises to be able to route drivers in parking garages as well as to outdoor locations. The car also monitors driver eye movements to see what they look at and what the driver misses to warn of potential hazards. One of the oddest features of the Etos is the drone landing pad. The car will be on display at CES 2016 as part of the Harman event at the Hard Rock Hotel in Las Vegas.
SOURCE: Rinspeed