Ringly Aries Smart Ring Gains Fitness Tracking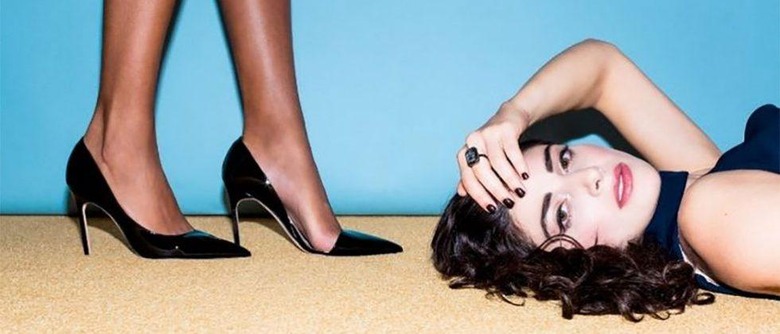 The wearable market is very hot right now with hoards of people around the world wearing them on their wrists. The catch is that most of the wearables don't have much in the style department. This is where a company called Ringly stepped in and tried to lure in those users who wanted a more stylish wearable fitness tracker with its connected rings and bracelets. It has now released a new ring that has fitness tracking called the Aries ring.
This isn't to be confused with the Aries bracelet that launched months back that offered notifications. The Aries ring is offered in five different styles each featuring a handcrafted design and a semi-precious gemstone inside. The rings come in sizes 5-9 and can be had in a matte 18k gold or gunmetal plated stainless steel ring base.
Aries rings promise battery life of 2-3 days and the ring has smartphone connectivity via Bluetooth. It can record steps taken, distance traveled, and calories burned. It works with a Ringly app allowing you to create goals and check on your progress towards those goals. The app offers Ringly rewards for success.
Aries also offers phone alerts with four vibration patterns and five light colors to notify you of things on your smartphone. That means it won't show you a text message, but it can vibrate in a specific pattern and flash a specific color light so you know you have a text. The Ringly Aries ring sell for $195 each and is available now.
SOURCE: PC Mag