Ring Floodlight Cam joins video doorbell for outdoor home security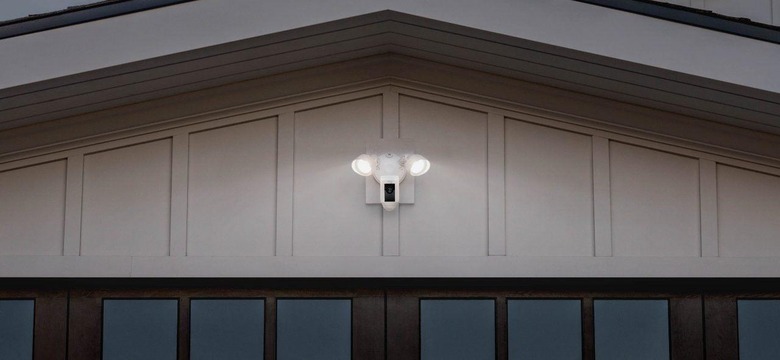 Ring, maker of the Ring Video Doorbell, has introduced a new outdoor security product called the Ring Floodlight Cam. This item is designed to take a standard floodlight and add onto it the benefits of both a smart home ecosystem and what Ring calls 'proactive vision technology.' The company says its new product is now the 'most powerful security camera' available.
Floodlights are traditionally motion-activated, flooding an area with bright light to deter potential prowlers and simultaneously draw others' attention to the area, perhaps alerting them to a security situation. Ring says that it conducted its own study and found that for most homes, these lights are 'marginally effective.'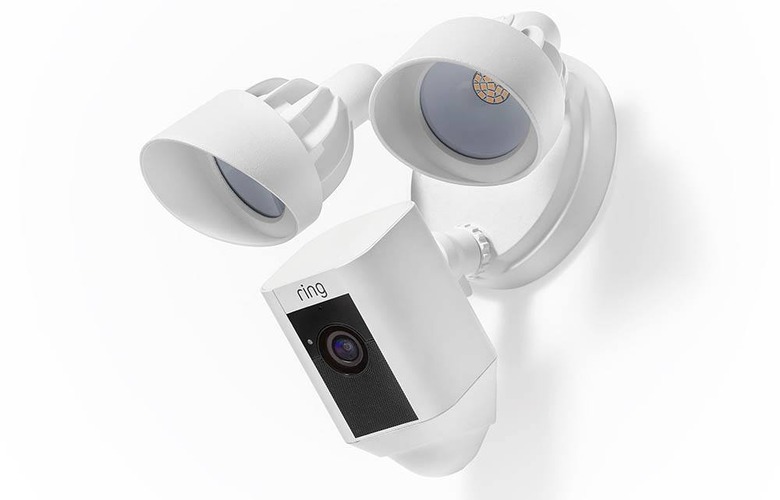 The Ring Floodlight Cam aims to be a better solution by giving the homeowner a push notification when the system is triggered, letting them know about a potential issue even if they're not home. As well, the system has a high-definition camera that starts recording when the system is triggered by motion, recording both video and audio for later review and, if necessary, to provide as evidence to law enforcement and an insurance company.
Of course, that's all great, but also passive, which is why Ring has also equipped its connected floodlight with a siren. The homeowner can turn on this siren remotely if they see a suspicious individual, scaring them off. There's also a pulsing light to draw attention and the ability to yell at (perhaps lecture, if that's your thing) the individual over a loudspeaker.
Ring says its device can be powered using a house's existing wiring, though particulars on that aren't clear. The light can be turned on manually and scheduled to turn off and on at specific times. This device, like the video doorbell, is controlled by the Ring app for Android, iOS, and Windows 10.
The Ring Floodlight Cam will be available in April for $249 USD; interested buyers can pre-order it now, however.