Amazon's device event today had a bunch of new product reveals, and it looks like Ring is expanding its product lineup significantly. In addition to announcing two new cameras, Ring also announced a new Retrofit Kit that's meant to go hand-in-hand with the Ring Alarm Hub that was introduced last year.
The Ring Retrofit Alarm Kit is something aimed at people who already have a security system hub in their home, whether it's being actively used or it's simply installed but collecting dust. With the Retrofit Kit, users can connect to those existing hubs and use Ring Alarm with the sensors they already have, allowing them to update their security systems without necessarily buying a ton of accessories they don't need first.
Amazon and Ring plan to offer the Retrofit Kit in a bundle with the Alarm Hub and as a standalone product for those who may have already purchased an Alarm Hub. The two-product bundle will run $375.99, while the standalone Retrofit Kit will set you back $199.99. The RetroFit Kit will be landing in November.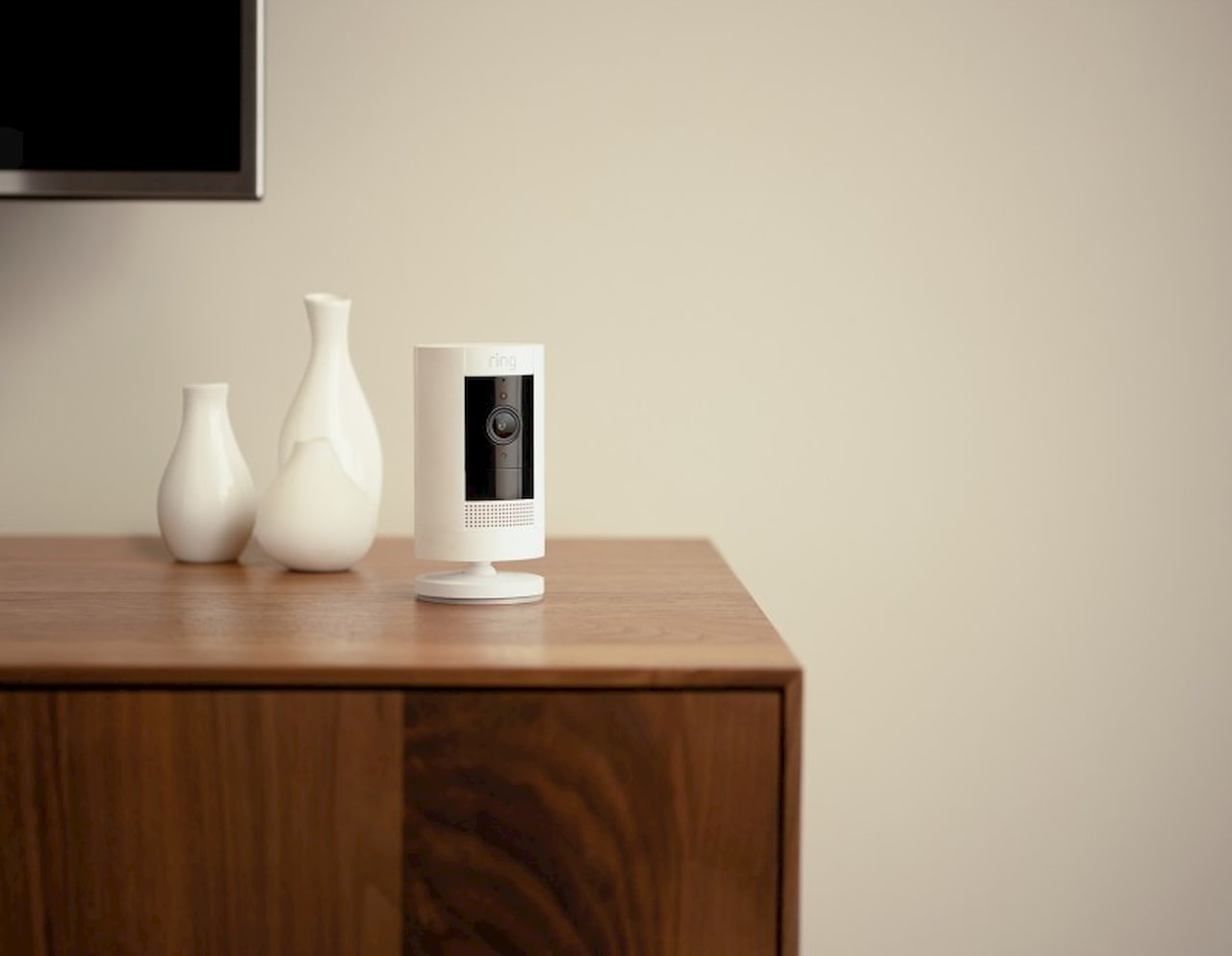 Next we have the newest iteration of the Stick Up Cam, which was revealed today. Amazon said today that the Stick Up Cam is the "most versatile of Ring's cameras," since it's capable of operating both indoors and out and can be powered in a number of ways, whether that's through an outlet, batteries, or with a solar power attachment. The new Stick Up Cam will be capable of recording video in 1080p and can also detect motion or film in night vision.
The new Stick Up Cam was joined by the announcement of the Ring Indoor Cam, which is the new budget camera in Ring's lineup. Amazon didn't delve into much depth when it came to the Ring Indoor Cam, but said that you'll be able to control when the camera records and when it's set to "Home" mode. The new Stick Up Cam will cost $99.99, while the Indoor Cam will cost $59.99, with both cameras up for pre-order today.
Update: The Ring Indoor Cam is actually available to purchase now, not just up for pre-order. The new Stick Up Cam, meanwhile, is up for pre-order now and is due to be released in October.