Ring Always Home Cam is a flying security drone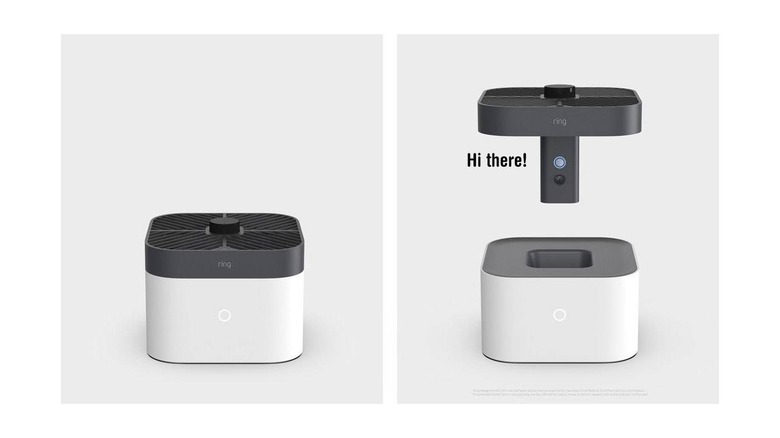 Amazon just revealed a security camera that can rise up out of its dock and fly around your home. It's called the Ring Always Home Cam, and it can rise up... out of its dock... and fly throughout your home. This is one of a line of new Ring devices revealed today, including a Ring Car Alarm, Ring Car Cam, and Ring Car Connect.
The Ring Always Home Cam looks like a squared-circle with a hat on. The base is white, the hat is black. The hat part is the drone. It has venting above and below, allowing air to move through and helicopter blades to lift the entire device. The part that lifts up looks like a T – the bottom bit contains the camera.
This drone is loud, according to Amazon, on purpose. "It's built to be loud so it's privacy you can hear." That's for real – an actual quote from the event from a real-deal Amazon official.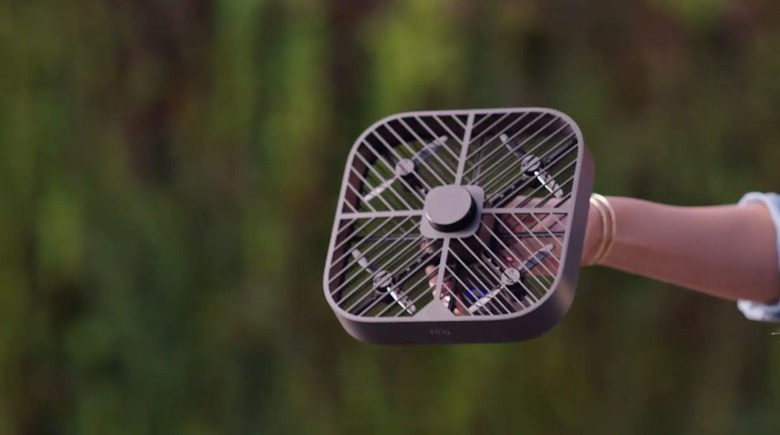 The Ring Always Home Cam will cost approximately $250 USD. It'll be released at some point in the future – Amazon's not yet revealed a final release date. As of today you'll be able to sign up for information on early access to this drone via Amazon.
Stick around as we learn more about this device and the full home security and smart AI collection from Amazon. This event is moving at about 10-billion miles per hour with a new device every other minute – so there'll be no lack of new devices to peruse today!