Ring Alarm preorders open for DIY smart security with a twist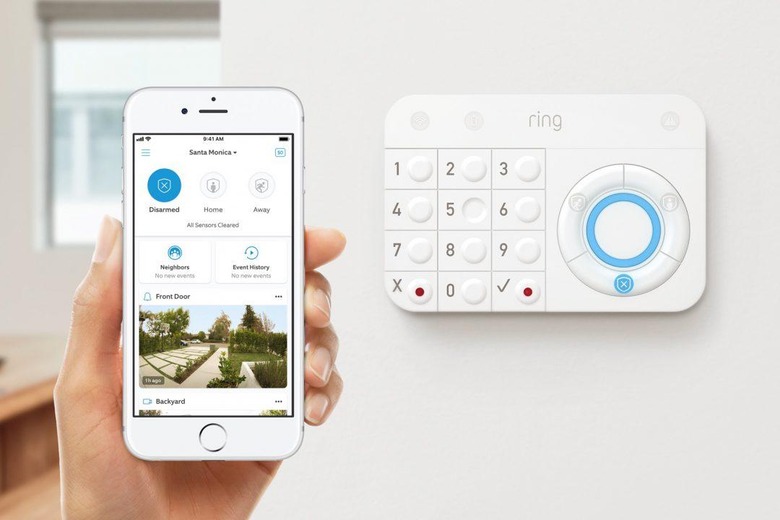 Ring's take on the DIY home security system, Ring Alarm, is up for preorder, promising the unusual combo of professional monitoring without demanding professional installation. Ring Alarm was announced as Ring Protect back in October last year, but sales were held up after a legal battle.
Now, with Ring acquired by Amazon, Ring Alarm is finally ready to ship. Presales of the system are kicking off today, priced at $199. That gets you a starter kit, consisting of the base station, a keypad to enable and disable the system, a single contact sensor for a window or a door, a motion detector, and a range extender.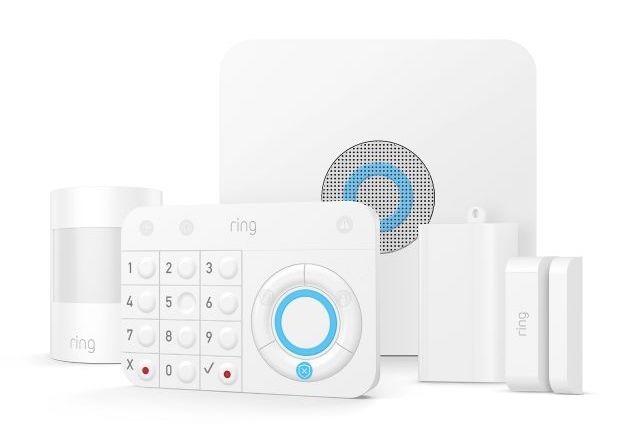 The system will also integrate with Ring's other hardware, including the Ring Doorbells, Ring Floodlight Cam, and Ring Spotlight Cams. If you have those, and you want professional monitoring and unlimited video storage, it'll set you back $10 per month. That covers every device at a single location, and there's no minimum contract to agree to either.
Considering professional monitoring systems from other security companies can cost several times that, it's something of a deal. All of the Ring devices share the same cloud video storage, and in addition to the 24/7 monitoring there's also cellular and battery backup via an LTE radio in the base station. That way, even if your home WiFi goes down, the Ring Alarm system can still get word out to the app.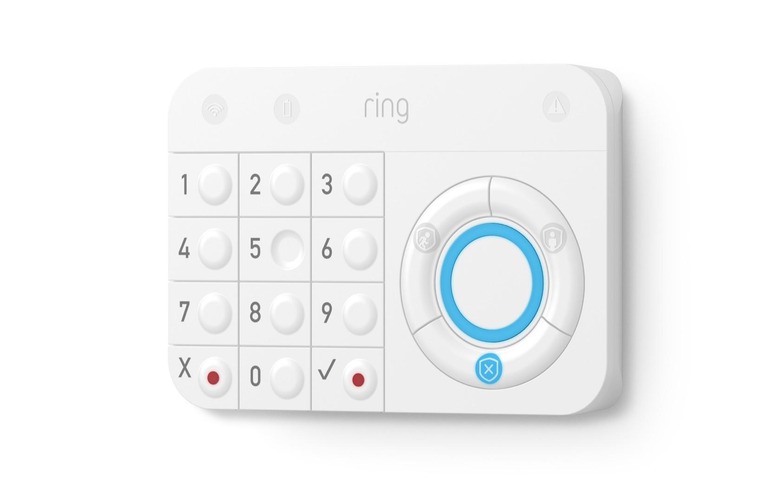 On the roadmap there are a number of new Ring devices that will, as they launch, also work with Ring Alarm. That includes a smoke and carbon monoxide alarm, and a flood & freeze sensor. Ring is also supporting First Alert's $30 smoke and CO alarm, too. Finally, a standalone siren will offer ten different chimes and three different volume levels, which can be customized to different events. So, you could have a more subtle chime when the door is opened, but a more attention-grabbing one if motion is detected in the basement.
One of the advantages of Ring's system is that it doesn't demand professional installation. In fact, if you're renting rather than owning your home, you should probably still be able to fit a Ring Alarm system without upsetting your landlords too much. It's expected to ship from July 3rd.