RIM's BlackBerry 10 Dev Alpha adds Siri-like voice command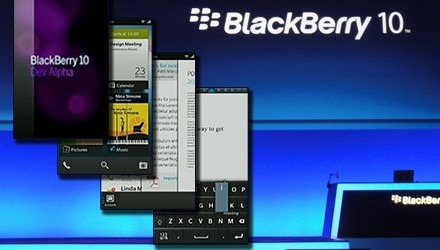 After years of believing that it didn't need to follow in the footsteps of the iPhone or Android (because people obviously prefer mobile operating systems based on a 20-year-old platform), it looks like RIM is now going after the most talked-about feature of the iPhone – Siri. The new alpha version of BlackBerry 10 contains a similar voice-controlled assistant.
To be clear, we (and countless other online sources) aren't referring to it as a Siri-esque platform just because it's a mobile voice recognition system. It functions almost identically, and in fact even the voice sounds like it came from the iPhone 4S. But will having a service that tries to rival Siri be enough to keep RIM afloat? We don't really need to answer that, do we?
Obviously, the future doesn't look good for BlackBerry. And even though RIM has finally, after years and years and years, realized that it needs to change its strategy, it's still showing immense weakness. Case in point – BlackBerry 10 was supposed to launch in the first half of 2012. Guess what? We're in the second half of the year, and there's still no confirmed release date.
[via Technorati]