RIM Porsche Design P'9981 gets official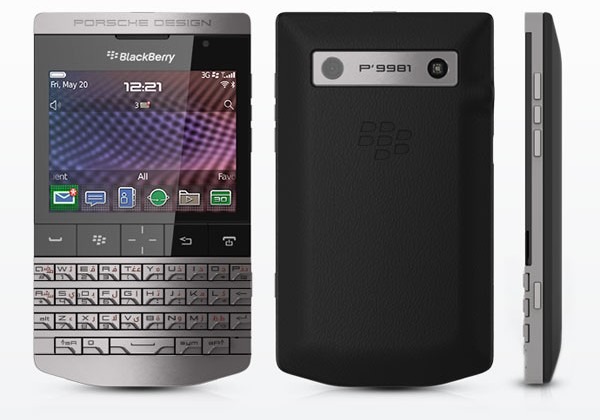 I hardly think a cool design is going to be enough to lure people back to the Blackberry smartphone from more popular devices like the iPhone. We mentioned the Blackberry Porsche Design smartphone a few weeks ago when the first details of the device started to surface. The device was said to be coming on October 27. Today being the 27, RIM did in fact offer up some of the details on the Porsche Design smartphone.
The phone gets the official name Porsche Design P'9981 and is hailed as the first luxury smartphone from RIM. The phone has a forged stainless steel frame, a hand wrapped leather back cover, a sculpted QWERTY keyboard, and a touch display. The smartphone uses a custom designed Porsche Design UI and has a Wikitude World Browser augmented reality app onboard.
The hardware inside includes a 1.2GHz processor, HD video recording capability, 24-bit graphics, and advanced sensors to help the phone enable augmented reality tech. Onboard storage is 8GB and the phone has a microSD card slot good for up to 32GB more storage. The OS is Blackberry 7 and the phone has integrated NFC tech. Pricing for the phone is unknown and RIM offers no launch date saying only that the device will be sold in Porsche Design stores starting later this year.