RIM Plans To Bring BlackBerry Browser Full Flash and Silverlight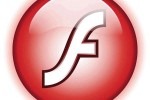 Everyone seems to be browsing the internet on their mobile phone now a days, but let's be honest: up until recently, it wasn't the greatest of experiences. Why? Because we weren't getting all that we could. Flash player has been something of a rarity, but it's starting to peek its much-needed head out more and more, even sneaking on devices like the Samsung Jet. And now it looks like Research In Motion (RIM) is starting to see that Flash is the way to go. But, unlike Samsung's Jet, RIM doesn't plan on holding back.
RIM wants to put [em]Full[/em] Flash on their upcoming devices, and not what's already floating around, or even Open Screen Project's Mobile Flash 10. They want to bring the experience to their customers, and to do that, they're hoping you'll give them time. That's right: a lot of time. RIM made note that they don't have the handset strength to bring their dreams to the table, and won't be close until next summer, or right before it. Not only that, they're saying that until the carries permanently beef up to the next generation of networks, it won't happen. Meaning, RIM is waiting until HSPA and LTE are up and running, before they bring their full Flash support to the game.
This makes sense, of course, considering loading a flash-heavy webpage on even a 3G connection is a pretty woeful experience, and RIM doesn't want to do that to its customers. So, it looks like we'll have to wait until 2010 to get our hands on any real web browsing experience on our BlackBerry devices. But that's not too bad. Especially if Verizon can keep up with that whole 30-market LTE launch date they're so proud of.
[via Engadget]