RIM planning Didiom-based mobile music service?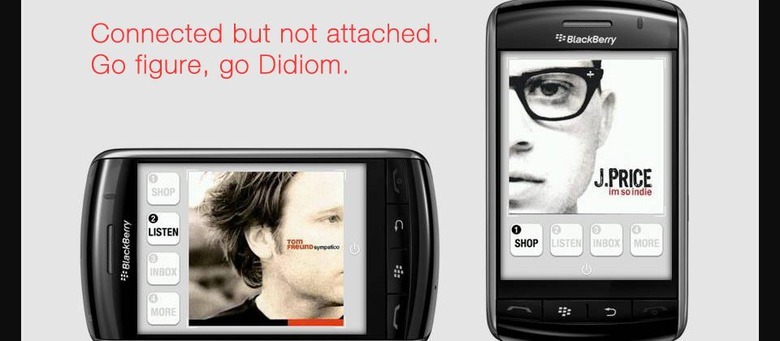 RIM could be preparing to launch a music streaming service based on Didiom, according to our latest tip.  Didiom is both a music marketplace, which offers on-device downloads, and a way of streaming tracks from a user's iTunes library direct to their handset.  The company already has a number of client apps for different devices, but according to our source this would be a Didiom-powered collaboration with RIM.
Tracks bought from Didiom cost $0.89 while albums are priced at $9.99.  All music is in DRM-free MP3 format.  Meanwhile, the streaming side of the app relies on a server-style piece of software that runs on your home PC. 
No timescale or other details have been offered, suggesting we take all this with a reasonable pinch of salt.  Still, it's not an unlikely prospect that RIM would be considering an on-device music download service similar to that on the Apple iPhone, and one which would play nicely with tracks from other providers and the existing music owners by users seems even more appealing.
[Thanks Ben!]