RIM feared "morons from outside" in CEO hunt says director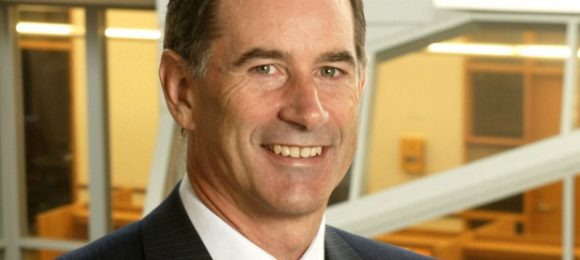 RIM's choice for its new CEO was either look internally to save the BlackBerry business or "hand it over to children, or morons from the outside who will destroy the company" according to one outspoken board member. Roger Martin, who has been on the RIM board for around five years, dismisses suggestions that the company should have junked co-CEOs Jim Balsillie and Mike Lazaridis several years back, telling The Globe and Mail that the best strategy was that RIM "try to build our way to having succession."
"I laugh at the vast majority of critics when they say 'Oh, you should have made this CEO transition, like, four years ago.' Yeah, right – like, to who?" Martin said to the newspaper, highlighting other high-profile CEOs drafted in to save electronics companies like Dell, HP and – back when Steve Jobs was away from the helm – Apple, but who proved far from able to rise the challenge.
Despite being defensive of Balsillie and Lazaridis, and their clinging to the co-CEO positions, Martin does conceded that RIM misread the market over smartphones. "People were saying we can't make powerful phones like Apple Yes, we can, but we couldn't believe consumers would put up with that kind of battery inefficiency and that kind of network inefficiency" he says of the internal arguments about which direction BlackBerry handsets should evolve in. Personally, he claims to have championed the idea of a better browser for several years, something RIM only really moved to address with BlackBerry 7.
An increasingly combative attitude appears to be in fashion at RIM. Shortly after taking the reins, new CEO Heins blasted Android devices as "all the same"; ironically, a subsequent leak purportedly showing one of the first BlackBerry 10 smartphones indicated a device that, observers pointed out, was markedly similar to what Android manufacturers were pumping out.
[via Venturebeat]