RIM Close To Hiring New Marketing Chief, Stock Tanks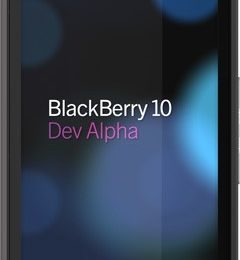 RIM stock has tanked again today, despite news that the company will soon have a new marketing chief. Following a preview of BlackBerry 10 at RIM's annual BlackBerry World conference this week, CEO Thorsten Heins said that the company is very close to hiring a new chief marketing officer, replacing Keith Pardy, who left last March ahead of the PlayBook launch.
Heins admitted that RIM had been a bit scattered in its marketing strategy in the past year with BlackBerry 7 and the PlayBook. With the new marketing chief, RIM aims to deliver a more unified message for its next-gen platform, BlackBerry 10. Heins believes with a more focused approach, the company will be able to reverse the bleeding of market share to competitors such as Apple and Google.
However, investors aren't so sure and following Tuesday's sneak peak of BlackBerry 10, RIM stock fell almost 6 percent. Its stock continued to drop another 5.3 percent by early this afternoon, contributing to a more than 75 percent drop in the past 13 months.
[via Reuters]