Ridley Scott's The Martian: Matt Damon introduces crew in first teaser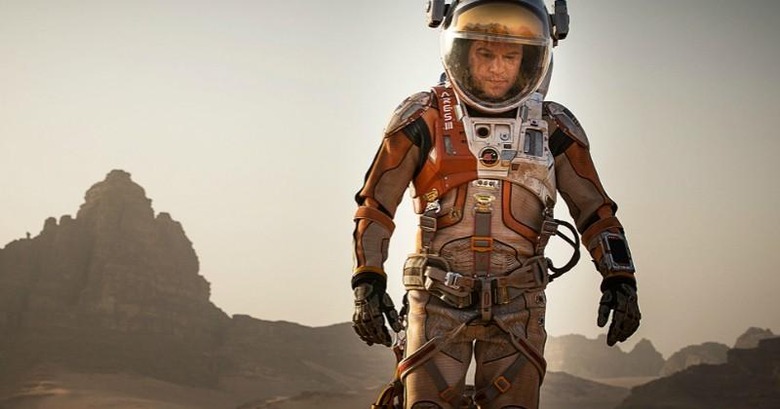 The film adaptation of The Martian will be hitting theaters this fall, directed by Ridley Scott and based on the self-published novel of the same name. The first teaser for the movie was released over the weekend, with star Matt Damon giving viewers a tour of a spacecraft in the form of a fake live stream. We are introduced to the rest of the film's cast, who make up Damon's crew mates, complete with social networking-style comments from would-be stream viewers.
The teaser is pretty humorous and light-hearted, with the cast making jokes with one another in-character. This does a decent job of spurring our curiosity on what the movie might be about, but on the other hand doesn't give any indication of what the story might be.
Written by Andy Weir and published in 2012, the novel version of The Martian is about the astronaut played by Damon getting abandoned on the planet Mars after he is thought dead. He must struggle to survive and try to send a message to Earth that he is alive.
Damon plays botanist Mark Watney, while the rest of the film's cast includes Michael Pena as pilot Rick Martinez, Jessica Chastain as commander Melissa Lewis, Sebastian Stan as Chris Beck, Aksel Hennie as Aleks Vogel, and Kate Mara as computer expert Beth Johanssen.
The move is scheduled for release on November 25th, so it should be too long before we see the first real trailer, and hopefully something more than this "viral video" type format.