Ridley Scott to produce Halo Digital Feature for Microsoft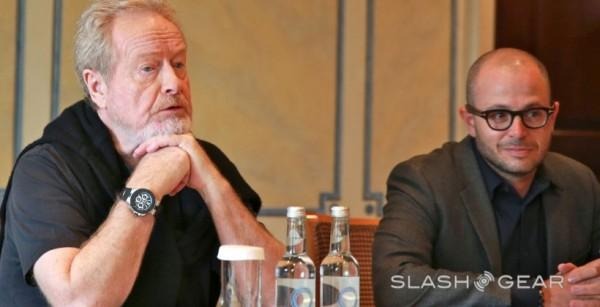 Ridley Scott is the man that was behind some of the most popular science fiction films of all times. Scott was involved with great films like the Alien franchise and Blade Runner. More recently, Scott was behind the movie Prometheus and we got to talk to him about the project. Rumors circulated earlier this year that Scott would be making a Halo film, but Microsoft lifted boot and squashed that rumor quickly.
A Microsoft rep recently confirmed that a project with Ridley Scott as the Executive Producer is in the works. The best news is that the statement did confirm that the project was a Halo digital feature that will launch alter this year. As some might have suspected, the denial of a Halo project being worked on earlier this year was an effort to keep the project secret until Microsoft was ready for the reveal.
The digital Halo project will count Scott and Scott Free TV President David Zucker as executive producers. A director for the Halo project as been chosen and will be Sergio Mimica-Gezzan. Fans of Battlestar Galactica, Pillars of Earth, and Heroes will be familiar with Mimica-Gezzan's work.
Microsoft will offer more details on this digital project at E3 this summer. Microsoft is working on another unrelated Halo project with Steven Spielberg that is a live-action TV show. The software giant is specifically noting that those two projects are completely separate. At this point, we have no idea what the storyline of the digital project will be, but it certainly has an executive producer and director that are capable of producing top-notch science fiction content.
SOURCE: GameInformer