'Ride' new carpooling app hits iTunes today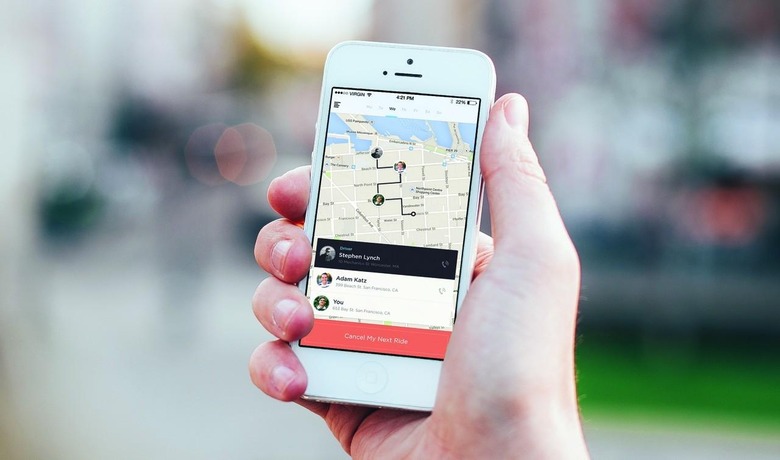 Carpools aren't just for soccer moms anymore. The latest ridesharing service, Ride allows those with a long commute, more than 30 minutes, to participate in efficiently arranged van pools. It has an app and mobile interface, like Uber, but its similarities end there. Ride drivers are all volunteers instead of paid contractors. The service hope to save you time and money. Instead of paying for tolls, parking, and wear and tear on your vehicle, Ride supplies a regularly maintained van to transport people who live or work in the same area.
Ride claims its users save up to $5000 USD per year, which is a lot considering the service itself has a $125 per month subscription charge. For a lengthy commute, Ride's van pools could end up cheaper than hiring car service like Uber every day.
Using a smart algorithm, riders and drivers are matched along your commute, so in theory, you can just sign up and await your ride. When you sign up for the service you can choose to be a driver or a passenger. As drivers are on their way to work too, Ride also arranges back up rides in case someone needs to work late, so you won't risk being stranded.
Ride has actually been around for over three years as vRide. It specialized in creating van pools for workers and was available through employers. The eminence of Uber has redefined the ridesharing market and made it clear that users want the ability to hail a ride from their smartphone. Ride is in the process of securing a $3 billion USD growth fun through private-equity firm TPG, who also heavily invested in Uber.
All arrangement through ride can be made using its mobile app which is available on iOS.
Download: iOS
Source: New York Post