Ricoh WG-6 And G900 Rugged Cameras Pack 20MP And LED Ring Light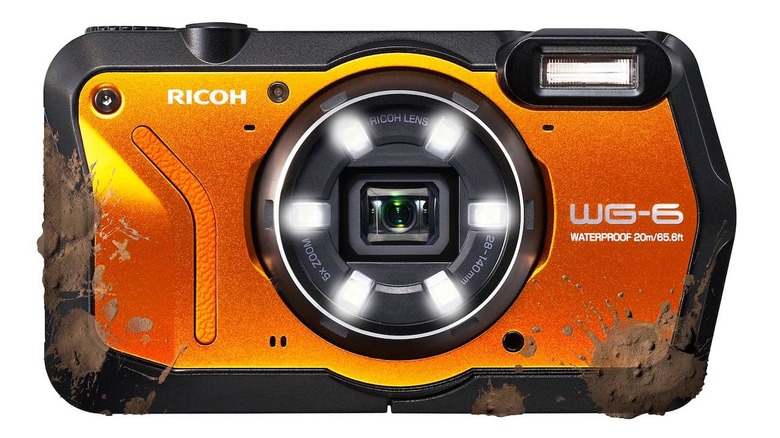 Ricoh has a pair of new super-rugged cameras, the WG-6 and G900, focused on those who don't have time or inclination to cosset their hardware. Each gets a 20-megapixel sensor surrounded by an integrated LED ring light, along with onboard GPS and 4K Ultra HD video recording.
Ricoh WG-6
Ricoh's target audience with the WG-6 is simple: anybody who wants to take photos but doesn't want to have to think about looking after the camera that they do that with. Think along the lines of travel, extreme sports, and vacation photography.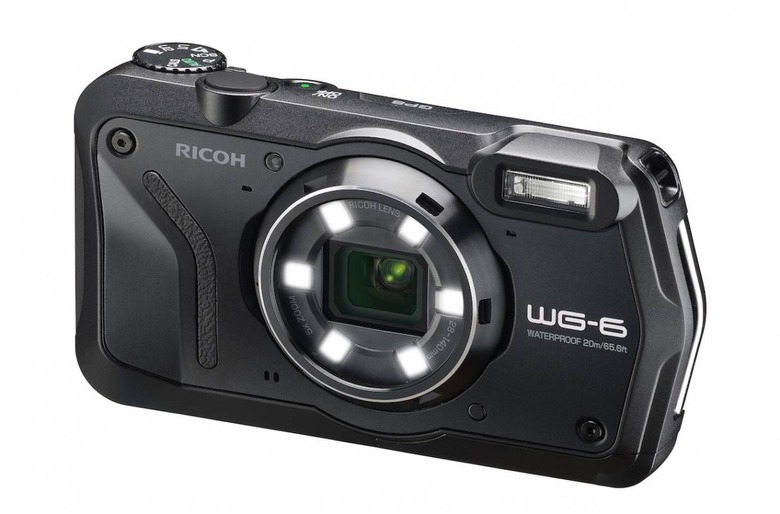 The casing is waterproof to up to 65 feet, and for two continuous hours: you can be shooting that whole time, too. It's also shockproof from heights of up to 6.5 feet, and can withstand temperatures – and stay operational – down to 14 degrees Fahrenheit. GPS is integrated, with an electronic compass, to tag photos with location data.
There's a 20-megapixel back-illumined CMOS sensor with support for stills and 4K 30fps video. There's up to ISO 6400, and there's a Handheld Night Snap mode which combines multiple shots for an HDR image. Ricoh has added a new Movie SR+ mode for shake reduction when filming high-speed activities like sports; it's alongside the existing Movie SR (Shake Reduction) Mode. The only downside is that each crops the video down from 4K: Movie SR+ clips, for instance, actually end up lower than Full HD resolution.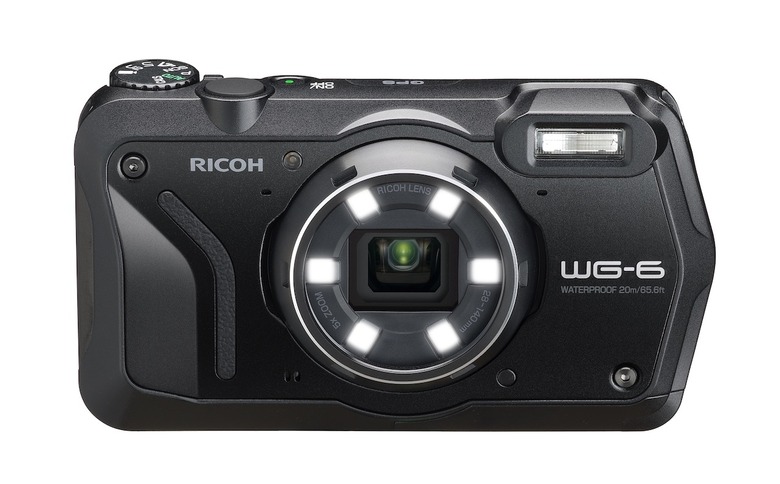 A six-LED ring light around the lens can be selectively controlled, so that only horizontal or vertical aligned LEDs are active. Ricoh has added a 5x optical zoom, too, and there's a 1cm minimum focusing distance for super-close macros. On the back is a 3-inch display with an outdoor visibility brightness setting.
Ricoh G900
The Ricoh G900, meanwhile, is targeted at industrial users. It's also waterproof, dustproof, and shock- and chemical-resistant, capable of handling not only dunks but continued use in water of up to 65 feet for up to two hours. Drop it from up to 6.5 feet, Ricoh says, and the G900 should survive.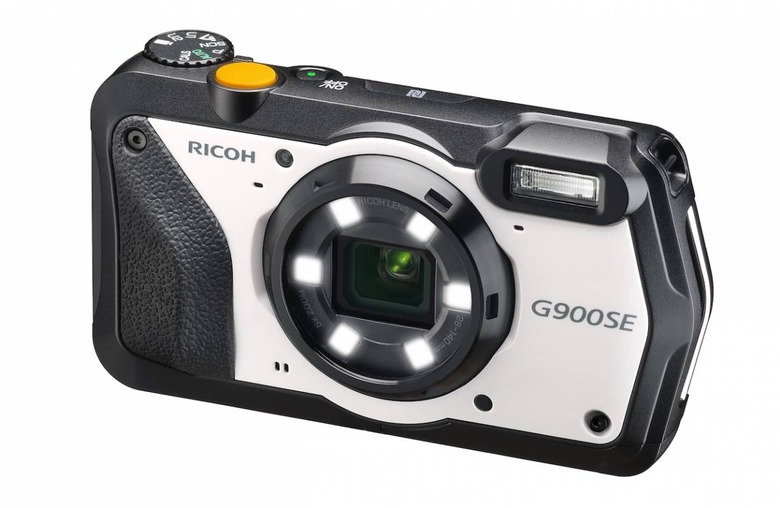 Ricoh is aiming it at industries like construction, civil engineering, disaster relief, and healthcare. It replaces the G800, and is now around 26-percent more compact. Inside, though, there's a new back-illuminated 20-megapixel sensor and a 5x optical zoom, equivalent to 28-140mm in 35mm format. A six-LED ring light circles the lens.
Also onboard is GPS and an electronic compass, tagging shots with location and direction data. A wide neck strap – with two-point, cross-shoulder suspension – is also included. Finally, there's a new camera memo function, which can append text or audio to an image. 6.5GB of storage is built-in, and there's barcode scanning, the ability to lock the camera with a password, and an electronic level.
Pricing and Availability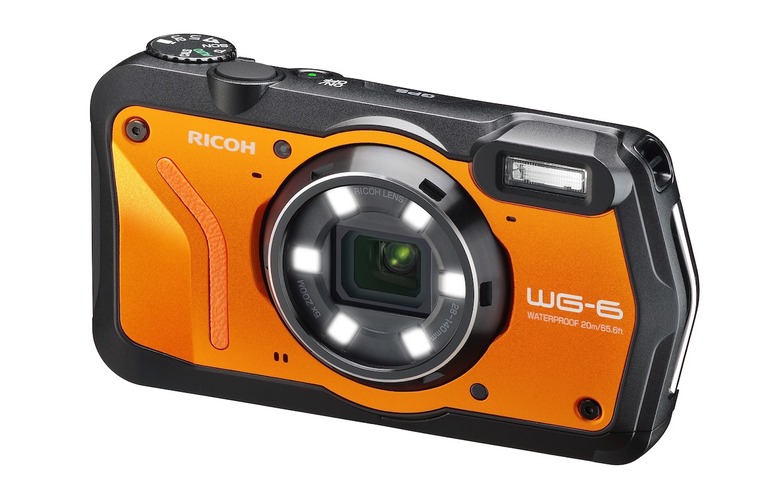 The Ricoh WG-6 is priced at $399.95, and is available for preorder today. As for the Ricoh G900, it's also available for preorder now, priced at $799.95. Ricoh is yet to confirm release dates for either camera.