Ricoh WG-30W Digital Camera: All Around Rugged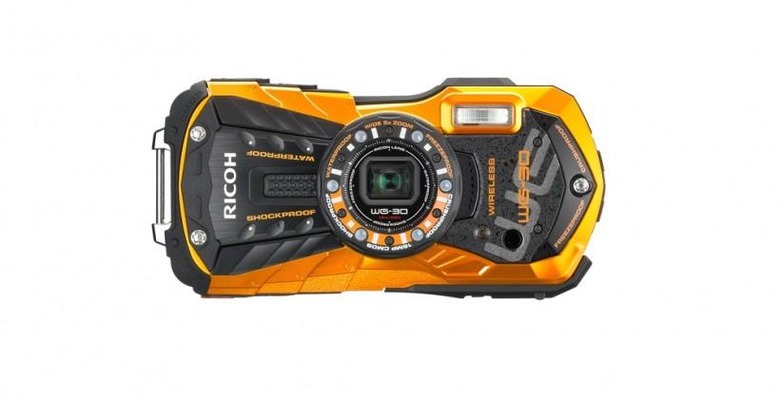 Ricoh unveiled a rugged action camera last month, bringing with it a sporty design, portable size, and a tiny screen. Those looking for something similar, only larger and with more features, now have an alternative Ricoh option: the WG-30W, a rugged digital camera designed to handle all sorts of potential abuse: crushing, water exposure, extreme temperatures, drops, and other hazards that could happen in adventure settings. The camera will be arriving in time for the holiday season, though an exact launch date hasn't been provided yet.
The latest camera features a 16-megapixel CMOS sensor said to offer low noise in low light settings. There's a 2.7-inch widescreen LCD (16:9 aspect ratio) with anti-reflection coating. The ISO goes up to 6400, optical zoom is available up to 5x, and there are six macro LED lights to assist in taking close-up images.
Videos can be recorded in up to 1080p, and is joined by WiFi. The camera is waterproof to depths of down to 40ft (for a max of two hours), and can handle drops from a height up to 5ft. The camera can also handle dusty conditions, freezing temperatures, and crushing weight up to 220lbs.
The camera will be arriving in December for $299.95 USD, available in both Flame Orange and Carbon Grey. There will be ten accessories launching at the same time, including a variety of mounts for things like helmets and bicycles.
SOURCE: Ricoh