Ricoh to launch DSLR with APS-C sensor this Spring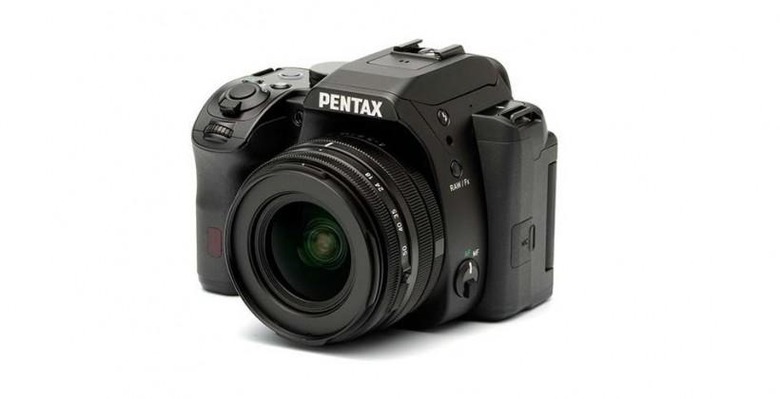 Ricoh plans to show off a modest array of new photography products at CES 2015 this week, and among them will be a new DSLR camera which is yet to be named. The camera will be a lens-interchangeable K-mount DSLR, according to the maker, with a APS-C-size CMOS sensor and an estimated launch date some time this upcoming spring. The camera will be joined by some photography accessories, as well, rounding out its early 2015 offerings with a nice array of new products for brand faithfuls.
In addition to its mysterious new camera, Ricoh will also be showing off a new interchangeable lens designed for K-mount digital cameras (such as the aforementioned DSLR it has planned). As with the camera, this lens doesn't yet have a model name, but the maker does give some details, saying it'll be a standard zoom offering with focal lengths ranging from 18mm to 50mm. There's also a "retracted structure adopted" and Spring launch target.
And, surprise, there's also a second K-mount interchangeable lens for digital camera, this one being a vague super-telephoto zoom option, giving users a high-magnification lens for shooting distant subjects. There's no estimated launch date or model name yet.
Last but not least is yet a final K-mount interchangeable lens, a thrice-wondrous large diameter telephoto zoom lens, which has neither a name nor further details at this point. Ricoh isn't yet sure when it will be launching the lens.
SOURCE: Photography Blog