Ricoh Theta SC2 spherical camera packs 4K and Night View mode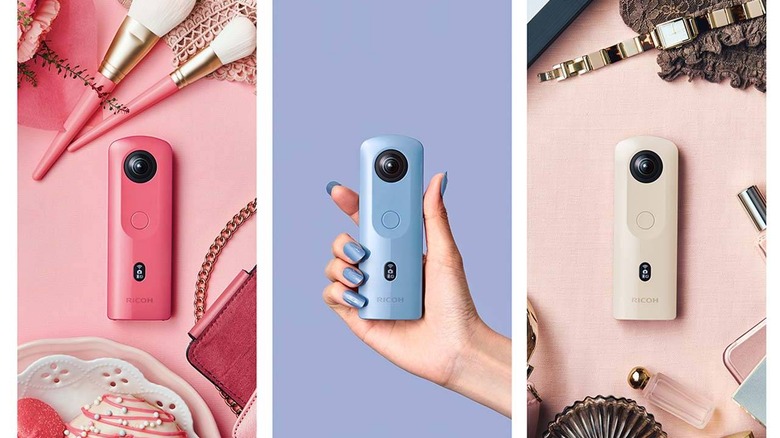 Ricoh has unveiled its new Theta SC2, a 360-degree camera targeting the entry-level market with both video and still image capabilities. The model features a simple rectangular design and is capable of capturing spherical images and video at up to 4K/30fps resolution. The company has packed multiple modes into the new Theta SC2, as well as an OLED screen and more.
The SC2 is the latest model in Ricoh's line of Theta spherical cameras. With the Theta SC2, users get access to the 12-megapixel 1"-type image sensors found in the Theta V, as well as a new image-processing engine, 16GB of storage, and a 4K Shake Correction feature for producing sharp images and videos.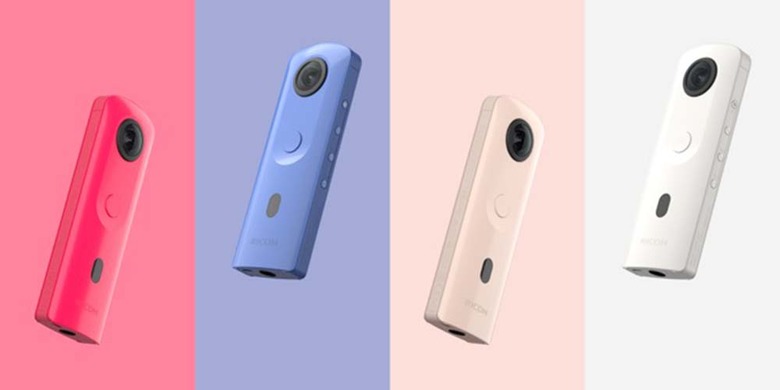 This camera is designed for capturing 360-degree videos and images; Ricoh says the new model can capture high-quality imagery, including at night thanks to its 'Night View' mode. Using this mode, Ricoh says its camera can produce 'sharper images' that feature less sensor noise when used in low-light settings.
The spherical content is created by in-camera stitching, meaning users aren't required to use complicated software to generate the images or videos. The 360-degree photos have a large 5376 x 2688 resolution; the videos have a 4K Ultra HD resolution. In addition to the night mode, the SC2 features Face Correction and an underwater mode.
The camera features a status OLED, as well as a physical self-timer button. The camera includes Bluetooth for wireless remote control, plus there's a USB port that works for both charging and for data transfers. Finally, Ricoh says the model's HDR algorithm has been improved to reduce aberrations and more rapid processing speeds.
Ricoh will release the camera in four colors: white, pink, blue, and beige. The model's price is unclear at this time.