Ricoh Theta S camera captures 360-degree scenes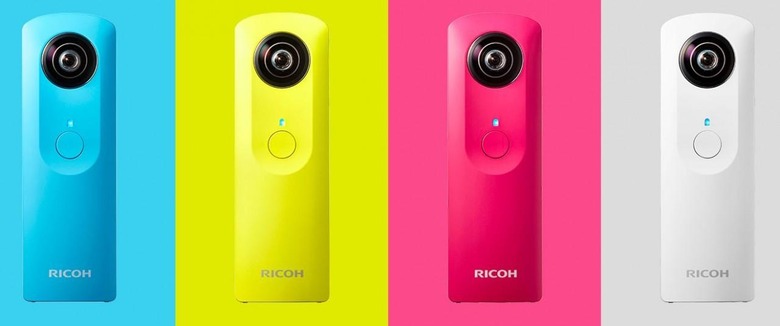 Ricoh has unveiled its newest Theta camera, the Theta S. This camera is styled similarly to the maker's other Theta cameras, and is able to record 360-degree content. The camera maker introduced the new model at IFA 2015 in Berlin today, and offers what Ricoh says is "extra-high resolution", live previews of content, completely spherical content, and more. In addition, Ricoh says this camera has increased compatibility with social networks.
The Ricoh Theta S is able to capture images at resolutions up to 14 megapixels, and video at up to 1080p/30fps with a maximum recording time of 25 minutes. Both videos and photos are spherical. The maker's own tiny twin-lens folded optical system is used alongside a faster f2.0 lens, allowing for overall better image quality than offered by past models.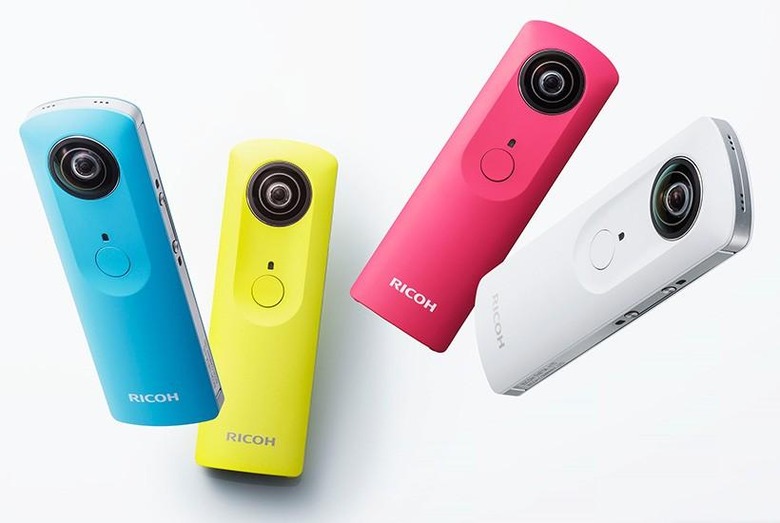 The still images produced by this camera model have less static than in past models, including when taken in low light environments. There's a bulb mode for long exposures, and an updated design that improves both looks and usability. The WiFi module used in the cameras increases transfer speeds by 4x.
The camera has a rubbing coating on the grip, and an LED indicator. Internal memory now sits at 8GB. Ricoh's first Theta camera was introduced in 2013. This latest version will be priced at $349 USD, and will be available late next month in North America, Europe, and Asia Pacific.