Ricoh Theta digital camera shoots spherical images in one go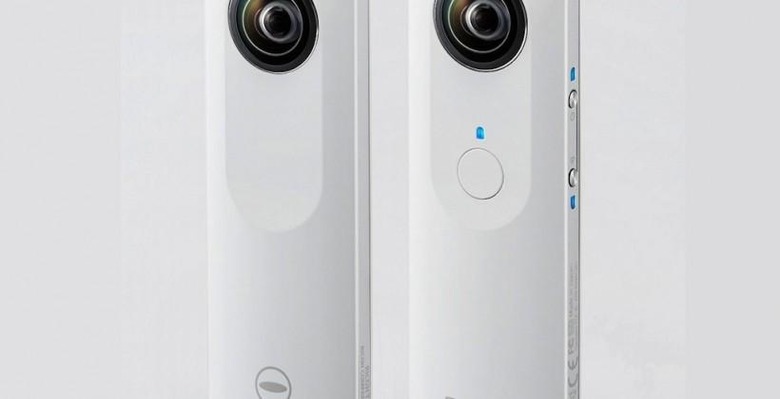 Ricoh has pulled the wraps off a very interesting and innovative new digital photography device at IFA 2013. The camera is called the Ricoh Theta and claims the title of world's first mass-produced imaging device for making fully spherical scenes in one shot. That means it takes round photographs.
The Theta will be sold at a base price of £329 and will be available for pre-order in France, Germany, the UK, and the US this month. The small digital camera uses a proprietary twin-lens folded optical system that's able to capture the scene from around, above, and below in one shot to create fully spherical images.
The Theta is a small compact camera designed to be easily placed in a pocket or carried in the hand weighing only 95 g. Ricoh designed the device to be synchronized with smartphones allowing images to be transferred immediately using Wi-Fi when paired with a free application. The app allows users to tweak images taken with the Theta by pinching them, swiping them, or rotating them to edit the size, shape, or composition.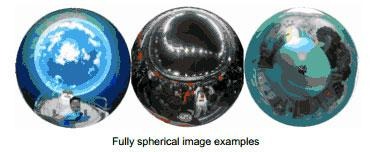 The spherical photographs taken with the Theta can be shared on social networks including Facebook, Twitter, and Tumblr. At launch the Theta will work with the iPhone 4S and iPhone 5 running iOS 6.0 or higher. The free companion application for the camera is available on the App Store. Ricoh expects to have Android compatibility before the end of the year.
Hard specifications for the camera include automatic exposure control and shooting distance of 10 cm to infinity. The ISO sensitivity for the camera is 100-1600 and white balance settings are automatic. Shutter speed can be adjusted between 1/8000-1/7.5 second and the camera has 4 GB of internal storage. That's enough storage space for approximately 1200 images. The camera gets power from an internal rechargeable battery charges via USB. The battery is good for 200 images per charge with Wi-Fi on.