Ricoh Theta camera update brings spherical image uploading to Google Maps and Plus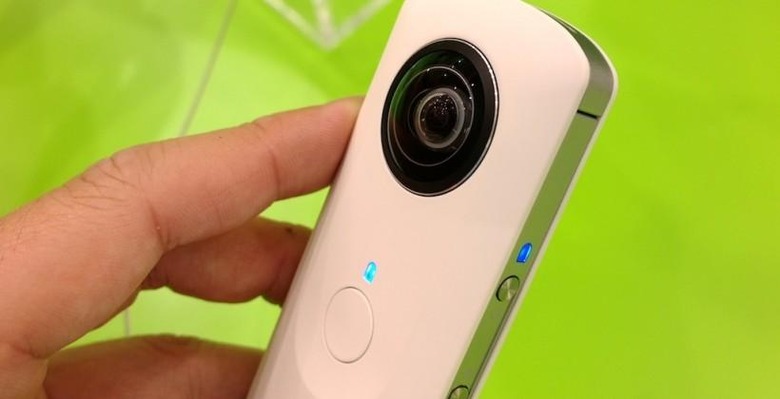 Spherical panorama images have become a popular stitching activity among photo-takers, and as a result some smartphones and applications have cropped up that can make them. The process can still be tricky, however, and that's where Ricoh's Theta camera came in, making the process simple. Starting today, an apps update for the camera simplifies another process: posting images to Google+ and Google Maps.
Ricoh announced the update today on its website, where it says it worked alongside Google to bring its camera apps inline with the Internet giant's Photo Sphere XMP panoramic image standard. As a result, the updated apps — which include v. 1.2.0 for Android, 1.5.0 for iPhone, and 1.5.0 for Windows and Mac — can now upload panoramic images to Google+ and Maps.
There's a Constellation feature, which allows photographers to connect their panoramic images into an original Street View for Google Maps, which is handy, as well. For those using an iPhone, Ricoh advises that a computer is necessary to shuttle the images to Google Maps in particular, a stipulation that doesn't seem to apply for those using Android mobiles.
Ricoh Theta works by offering dual 5-megapixel sensors on each side of the camera, which then takes in all the data necessary to form a spherical panorama; there's wireless connectivity for linking with the mobile app. Check out the video above to see our hands-on from back at IFA 2013.
SOURCE: Ricoh