RICOH GR II comes with Wi-Fi, NFC, web browser interface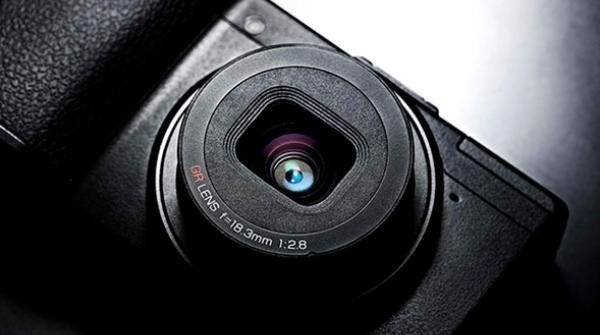 Ricoh has just unveiled a new premium compact digital camera that it is touting to have DSLR qualities. But aside from that, the company is also advertising how the GR II makes sharing photos easier, thanks to its new built-in Wi-Fi and NFC capabilities, which have become pretty standard among high-end digital shooters by now. What makes this combination slightly more interesting is the new GR Remote, a new application that lets owners tweak the camera's settings not just from their smartphone but from any web browser.
Let's face it, there are just some times when you'd wish you have more control over a digital camera than an accompanying mobile device can get you. Or maybe you want more screen real estate to see all the knobs and controls. Or maybe you don't have a mobile device at hand but only your laptop. GR Remote covers all those cases by providing an application that runs inside any browser, allowing users to configure the camera whenever and wherever they want to, using any device. As long as it has a browser, of course. The GR II also supports Image Sync for easy browsing and transfer of images to connected mobiles, a feature that's available on PENTAX DSLRs, proving this camera's affinity to that line.
The RICOH GR II's advertised DSLR image quality comes from its APS-C size CMOS sensor with a 16.2 effective megapixels, supposedly the same imaging area in Pentax DSLRs. This is combined with the GR Lens that measures 18.3mm, with an F2.8 aperture and a focal length of 28 mm. The GR II boasts of a high-speed AF system that can focus in mere 0.2 seconds. As a digital camera, it comes with over a dozen effect modes, six of which are totally new, like Clarity, Brilliance, Bright, Portrait, Vibrant and HDR Tone. The built-in software also includes a RAW data development function.
The camera puts a focus on speed, taking only a second to start up and to shut down. One can go instantly from viewing photos and video to recording by half-pressing the camera shutter button. As a compact, there is also due emphasis on portability, practically taking the same design as the first RICOH GR. Being that small, however, leaves little room for attachments, but the GR II is compatible with the PENTAX AF360FGZII & AF540FGZII wireless external flashes to make up for that.
The RICOH GR II will land in stores across the US starting July, with a price tag of $799.95.
SOURCE: Ricoh
Images via DP Review