Rick and Morty Season 4 clip shows alien app developer troubles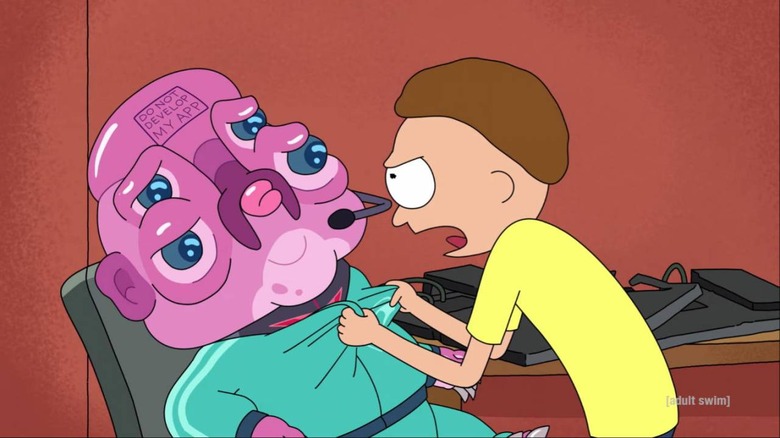 Rick and Morty fans have been waiting nearly two years for the arrival of the show's fourth season and, unfortunately, there are more months of waiting ahead of us. Despite that, we've finally received a look at Season 4 via a clip recently published by Adult Swim after it first premiered at San Diego Comic Con.
The clip, which is simply titled 'Glootie,' is 50 seconds long and features the three character Morty, his father Jerry, and an alien played by Taika Waititi, director of Thor: Ragnarok. As we see in the clip, this alien has developed an app that Jerry and Morty want removed, but the alien is proving less than cooperative.
The clip starts in the middle of a scene and ends the same way less than a minute later; in the absence of a proper season 4 trailer, however, it's the most exciting content fans have received since season 3 wrapped up in October 2017. Presumably we'll see a proper trail arrive in coming weeks ahead of the anticipated November season 4 release.
According to show creators Justin Roiland and Dan Harmon who recently spoke with EW, this will be the longest gap between seasons (though it's yet to be seen whether they keep that promise). The show was launched in December 2013, the second season in July 2015, and the third season in April 2017.
The season's arrival isn't a surprise, however. In May 2018, Adult Swim announced that it had ordered another 70 episodes in the series, which, based on the episode count of the first three batches, could result in another half a dozen seasons. It's unclear how many episodes will be included with season 4, but if the past trend holds, viewers can expect around 10.