Rhapsody now streams full tracks inside Twitter app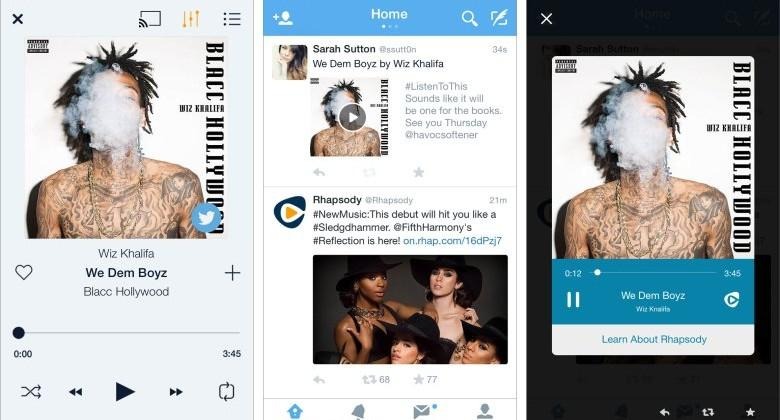 You've probably seen tweets with links to songs, but playing one in-line will be new to many. Today, Rhapsody is announcing they're letting twitter users share roughly 32 million tracks, which can be played back without leaving the Twitter app. People who may not have Rhapsody accounts can listen to the full track for free, too. Even better, each play will feed the artist royalties, which could bring a new monetization for 'viral' songs. The new feature takes effect today.
To share songs from Rhapsody, you'll need to have an account. A Rhapsody premier account runs $9.9/month, while their limited UnRadio service is $4.99/month. Full-song playback via Twitter is currently US-only.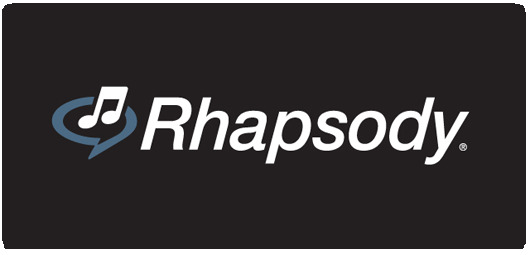 It's not the first time Rhapsody has partnered with another to bring their audience more music. They'd previously teamed up with T-Mobile for ad-free UnRadio service, and also support Chromecast. The streaming music service also has various deals in place with auto manufacturers.
When a song is shared, Twitter users will see the song's album cover, alongside the familiar 'play' button. When a track is playing, Twitter users can pause the track, and there is also a link to find it on Rhapsody.
Rhapsody users will start to see a small Twitter icon at the bottom of their screen. Clicking the icon will automatically send a tweet along.
Via: Venture Beat