Rhapsody brings big updates to Sonos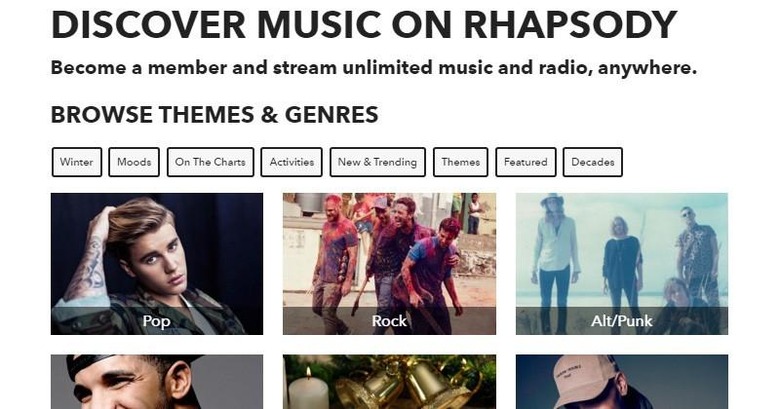 The team behind Rhapsody's streaming music service has put a lot of effort into figuring out how users listen to their music. According to their VP of Engineering, they've been collecting data for 13 years, and analyzing it to figure out exactly what their users want. And now they're putting out a host of new features, and bringing them to Sonos.
One of the biggest areas that the company has focused on is figuring out where people like to listen to music, and how to make it more available to them. Apparently they found that having a connected speaker, such as what Sonos offers make people more likely to listen to music in their home, which lead them to craft some new updates for their Sonos app, including the following:
Higher Audio Quality

AKA the highest quality audio on Rhapsody ever, at AAC @ 320 Kbps of kick ass sound. No doubt you'll hear the difference once you pop out your earbuds at the end of a long commute and turn on your Sonos.

Sonos Spotlights

Rhapsody has curated content that's ideal for home listening, just for Sonos users.

Perfect Playlists

The new Beta will allow Rhapsody users to browse for playlists by Genre, Mood, and Theme.

Custom Radio

Create custom ad-free radio stations based on a song or artist. Also, for some armchair traveling, tune-in to your favorite live radio stations from around the world.
You can never go wrong when it comes to updating your audio quality. According to their site, their mobile apps have been able to stream at 320 Kbps already, so that might not be that much of an update.
The other three updates are new ways for you to find and experience your music. Whether you want to leave it to the people at Rhapsody to create a station, or other users, or if you just want to craft your own, they seem to have you covered.
Source: Sonos