RHA Dacamp L1 portable DAC headphone amp launches at IFA 2016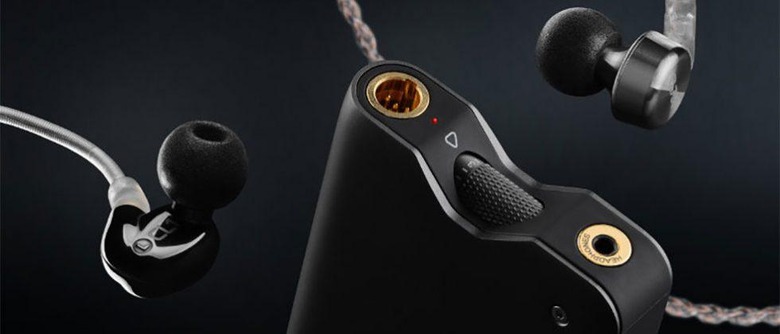 RHA has some new personal audio gear that it will be launching at IFA 2016 that includes the company's first portable DAC headphone amplifier and a two sets of new headphones. The headphones include the flagship CL1 Ceramic and the stainless steel CL750 headphones. All three of the products will go on sale in October 2016.
"This new collection has been developed for users who demand more from personal audio, our goal being to replicate full hi-fi experiences on the go," explained RHA Product Director, Lewis Heath. "Launching a brand new, specialist range of products that represent our commitment to innovation in technology, design and manufacturing is the perfect way to mark the fifth anniversary of the company's founding."
The Dacamp L1 amplifier is a fully balanced headphone amplifier and DAC with dedicated channel processors. It uses an ES9018K2M DAC chip and class AB amplifier for each stereo channel. That configuration allows processing of the highest quality digital audio files from mobile and desktop sources. It will work with headphones that have balanced or unbalanced outputs.
The CL1 Ceramic headphones are optimized to be used with amps and have a pair of unique transducer technologies inside. The CL Dynamic transducer is engineered for bass and mid-range accuracy. A ceramic plate driver provides precise upper frequency and harmonic tones. The CL750 headphones use the RHA ultra-wideband CL Dynamic transducer covering sound up to 45 kHz. It has stainless steel housing and braided OFC cable with 150 ohms impedance. It is also optimized for use with amps and has high-resolution audio certifications from the Japan Audio Society. Pricing on these products is unannounced and more detail will be offered closer to launch.