Rezvani Tank X Comes Standard With Hellcat 707hp Blown V8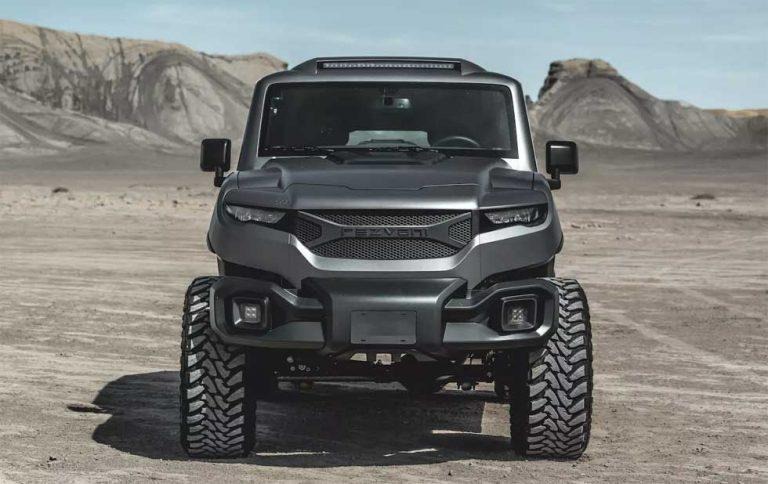 When it comes to off-road vehicles, Rezvani makes some very cool and very expensive rides. The latest to slip into the Tank line is the Tank X. While it looks like the other Tank models already in the line, this one comes with the big performance feature as standard. That means the supercharged 707hp Hellcat V8.
Rezvani says this thing is an off-road supercar and it certainly sounds like it. The same V8 engine is offered in the Tank Military Edition, but in that application, an engine is an option. The Tank X lacks the ballistic armor meaning it should be lighter and better on the trials than the Military Edition. Tank X buyers can get the FLIR thermal/night vision system that comes standard on the Military edition, but it will add on another $5,500.
Tank X also gets on-demand 4x4, roof mounted LED off-road lighting and a sport-tuned suspension. Presumably, that is an off-road sport-tuned suspension. Buyers can also opt for off-road or off-road extreme packages that bring better suspension, beefed up axles, higher ride heights, and better tires.
The Tank X is fancy on the inside with the model in the images wearing red leather that is hand stitched and packing a 7.9-inch infotainment system. It even has a HUD so you can keep eyes on the road. As you probably assumed with a Hellcat engine and all the other tech, the Tank X isn't cheap.
The ride starts at $259,000 before you add any options. It's worth noting that the base Tank is $165,000 and the Hellcat engine is a $65,00 option there making it $29,000 cheaper.
SOURCE: New Atlas