Rezvani Tank debuts with 500 hp 6.4L Hemi V8 and available armor protection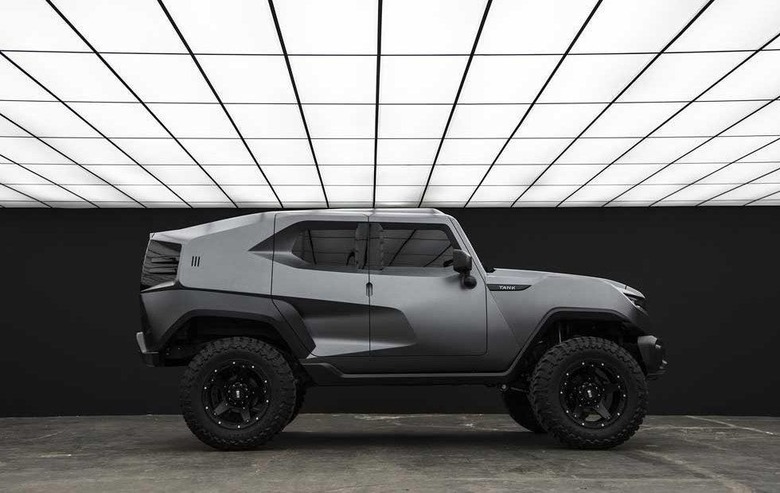 Rezvani is normally associated with cool sports cars like the Beast Alpha with the crazy doors that we talked about nearly a year ago. Rezvani has announced a new vehicle that it calls an Xtreme Utility Vehicle or XUV. The vehicle is called the Tank and power is from a 6.4L Hemi V8 making 500 hp and 430 lb-ft of torque.
The XUV is a body-on-frame design and has an on-demand 4WD system standard on all trims. The style is meant to look like military vehicles and the Tank has rear doors that open backwards compared to the front doors. Buyers have a long options list to choose form to make their vehicle even cooler.
Options include a thermal/night vision system, off-road package, off road extreme package, leather, tow package, and convenience package. The Ballistic Armor package adds kevlar armor, bullet proof glass, military grade run-flat tires, and Kevlar protection for the fuel tank, floor pan, and radiator.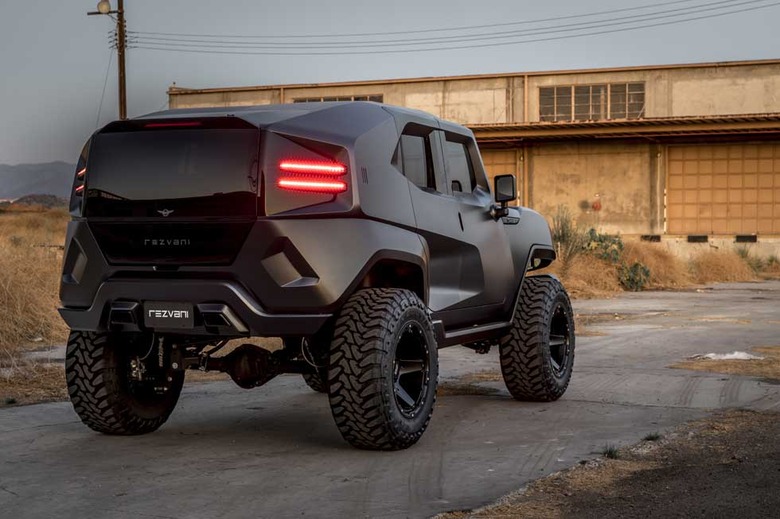 The off road package adds a 6" lift, 37" x 12.5" tires, Dynatrac prorock 44/60 axles with E-Lockers, front and rear 1350 driveshafts, and Fox 2.5" remote reservoir shocks. The off road extreme package adds the same 6" lift with XD60/80 axles with air lockers and air compressor. Dynatrac proGrip front and rear brakes, front 1350 and rear 1350 drive shafts, and Fox 2.5" internal bypass shocks with DSC.
The leather package adds in leather seats and a suede headliner. The tow package has a tow hitch and front winch while a convenience package adds automatic opening and closing side steps and a HUD. The base price is $178,500 with deliveries starting in late 2017, options aren't priced.
SOURCE: Rezvani