Revols Bluetooth earphones promise a custom fit for every ear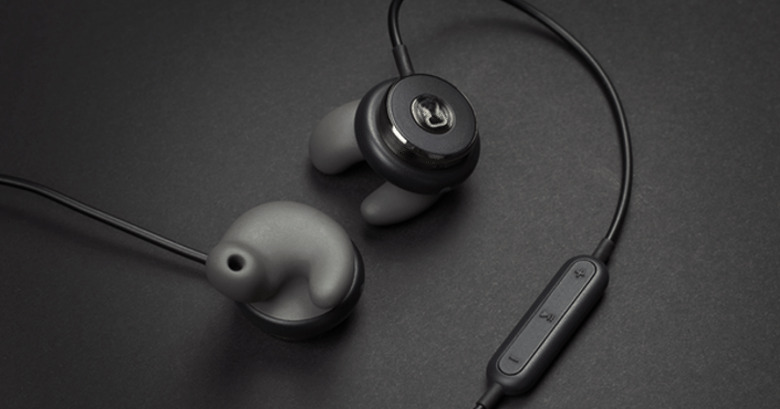 Many say that no one size fits all, and yet when it comes to earphones that is exactly what happens. Our ears, however, are as unique as our fingerprints (CSI anyone?), making generic shaped earbuds uncomfortable and unstable. What if there was a way to make your earphones conform to your unique ear? Well, now there is one. At least that's what the Revols Kickstarter is promising. And judging by how it zoomed past its funding goal in less than 7 hours, it's a promise many people are willing to invest in.
Revols uses silicone gel-filled molding tips to work its magic. But instead of trying to conform to every form of ear on the planet, it conforms to only yours. A special app starts the sixty-second process that solidifies that molding tip permanently . Talk about a personalized accessory. But don't worry, the package comes with an extra pair of molding tips in case you want a different fit or to let others use your earphones for a while.
If that were the only benefit to Revols, it probably would get that much show of support. The earphones boast of a plethora of special features and audio prowess, despite the stigma attached to Bluetooth audio devices. Revols partnered with audio exports Onkyo to ensure audio quality delivered over wireless frequency. The custom-fit form of the earphones makes for excellent passive noise isolation. But if you do want to let a bit of the ambient sound in, you can use the free app to adjust that as well.
The Revols comes with a few added value accessories of its own. By themselves, the earphones gives 8 hours of use on a full charge. But with the Revols Revive battery pack, which you can clip on the back of the earphones, you can extend that time by 6 hours more. The charging cable also lets you use the earphones and charge it at the same time. And while most earbuds come with replaceable silicon tips, the Revols comes with replaceable silicon skins to fit your color choice and offer additional rugged protection.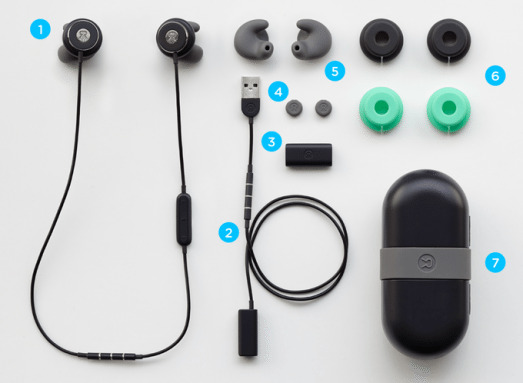 All of that comes in the basic reward tier, which starts at $199 now that the early bird levels are long gone. The team dreamed of raising $100,000 to turn Revols into a product but they are now close to $200,000, with more than two days to spare.
SOURCE: Kickstarter