REVL Arc 4K Action Cam Has Built-In Gimbal For Steady Videos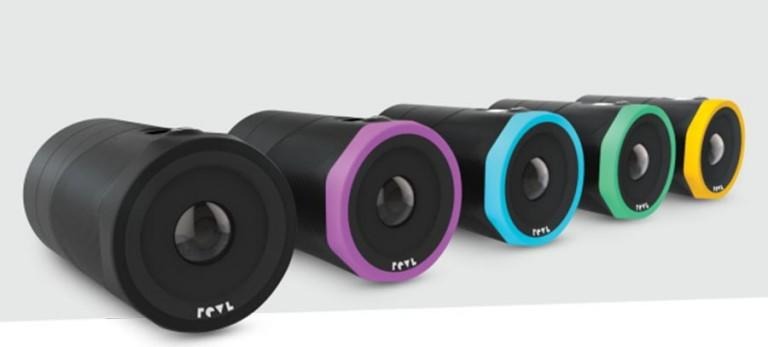 There's a new action camera on the market, and it promises to offer things no other action camera offers. Most notable is the REVL Arc's stabilization features, a hybrid assortment of electronic image stabilization coupled with an internal motorized gimbal. The combination of the two keeps footage steady, and gives the model a big edge over industry staple GoPro and competing models like the Sony Action Cam.
REVL Arc has a cylindrical design and can be mounted to a variety of surfaces using different mounting accessories. Aside from being fitted with a bunch of stabilization equipment, the camera includes four sensors that monitor jump height, speed, camera leveling, rotation, airtime, and — with the right attachment — heart rate.
REVL Arc records up to 4K resolution footage at 30fps, and has lesser resolution options with higher frame rates; as well, the camera takes 12-megapixel still images in up to 30fps bursts. As is common with action cameras, the unit has a live preview and streaming feature that works with the company's own iOS app and Apple Watch. Likewise, the camera app has an auto-editing mode that uses sensor data to pick out exciting segments from videos.
REVL is seeking funding on Indiegogo, where it has so far raised about $34,000 of its $50,000 goal. The camera is available for a $349 USD pledge, an early bird bundle that includes some customizable bumpers, a couple mounts, and some stickies. The company anticipates shipping the unit starting this upcoming December.
SOURCE: Indiegogo