reviteLITE keeps your iPhone charged; monsters at bay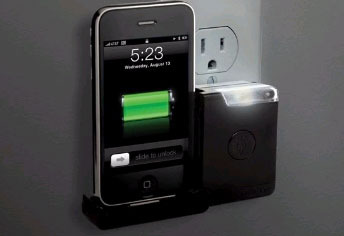 If you're in need of both an iPhone charger and a night light, then you might just be in luck with the reviveLITE. This thing acts as a dock to your iPhone and lights up nice and bright to help ensure you won't trip over any spare shoes in the middle of the night and won't get eaten by any monsters.
Developed by Scosche Industries, the reviteLITE charges iPods and iPhones of all kinds. All you have to do is plug it into a wall outlet and it casts a subdued light against your wall. 
So now you can keep your iPhone charged up, keep a reassuring light illuminated in your room at all times and do all of this while maintaining some sense of style. You can get the reviveLITE now in black and white models for $39.99.
[via Gearlog]