Revised Galaxy Note 10.1 includes S-Pen slot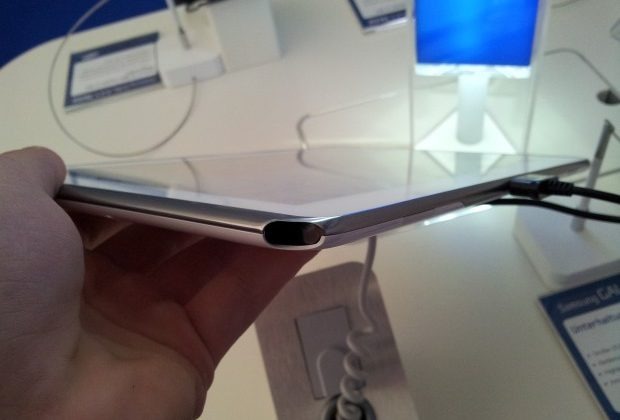 It's been a bit touch and go with Samsung's Galaxy Note 10.1. First shown off at MWC 2012 with a dual-core processor underneath the chassis, the tablet has yet to see the light of day. Rumors indicated that Samsung held off on the tablet to include a quad-core CPU, something they quickly denied. New info about the tablet has emerged from Tablet Community, with Samsung tweaking the design to accommodate the included S-Pen.
An updated version of the Galaxy Note 10.1 was shown off at a German event this week, which revealed that the design has been modified slightly so that the S-Pen will fit into the chassis itself so that users can store it when not being used instead of misplacing it. The S-Pen has also been redesigned, slimmed down since we last saw it at MWC 2012 in order to fit into the tablet.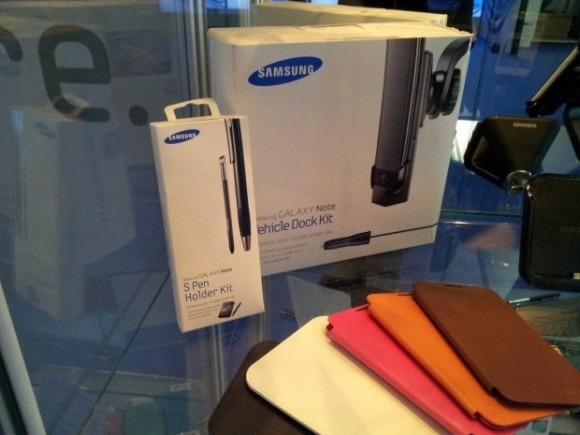 Samsung will be offering an additional accessory that will place the S-Pen inside a larger stylus, ensuring that those with bigger hands and fingers won't find it too difficult to write or draw with. Specs for the device otherwise remain the same: a 10.1-inch 1280x800 screen, 1GB of RAM, a three megapixel camera with 1080p video recording, and Ice Cream Sandwich with TouchWiz modifications.
[via PhoneArena]