Review: Optoma NuForce BE Free6 truly wireless earbuds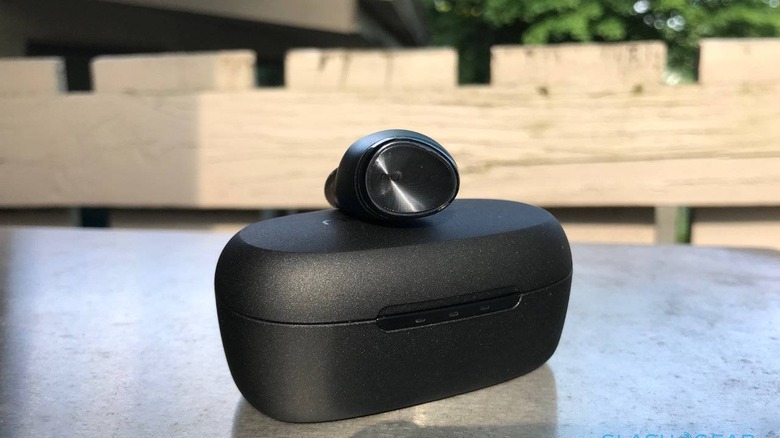 EDITORS' RATING: 7/10
Optoma is back with a new pair of truly wireless earbuds with its $99 NuForce BE Free6. This isn't the company's first AirPods competitor, but it is the best model Optoma has offered to date, at least when it comes to audio without wires. The BE Free6 feels like a premium product without the premium price tag, but how does the model hold up against competitors?
Design
The mobile audio industry has entered a new design phase, one that eliminates the wire entirely to offer what is now being distinguished as 'truly wireless' earbuds. Unlike typical Bluetooth earbuds, these wire-free products do not feature a cable connecting each earpiece.
This design was popularized with the arrival of Apple's AirPods, spurring the market to pump out a vast array of competing — and often less than capable — alternatives. Amid the junk is a growing lineup of high-quality competitors, the latest and greatest examples being Sony's WF-1000XM3.
Optoma's NuForce BE Free6 follows the same general design as products before it, including a carrying case that doubles as a battery for recharging the earpieces quickly while on the go. The battery case is pill-shaped, roughly small enough to fit in one's palm, and textured like sandstone.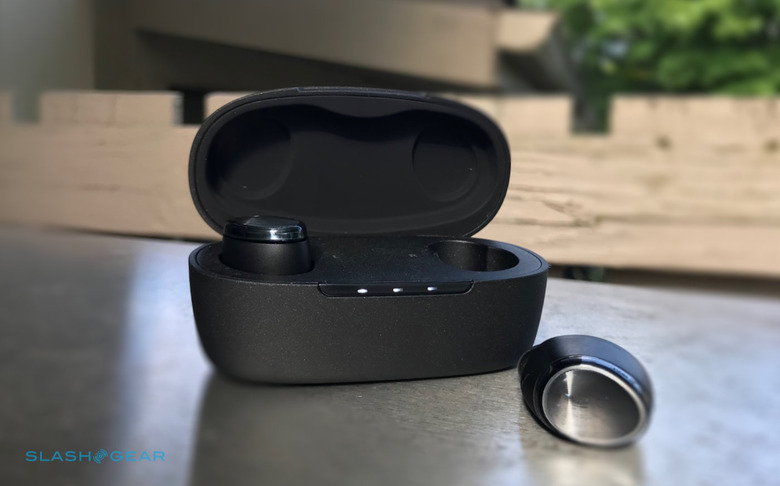 Each earpiece is fixed within their respective battery case slots magnetically, meaning you can turn the case upside down and the earpieces will stay fixed in place. A trio of small LEDs — nearly invisible when the lid is closed — indicate charge status, whether the battery case is running low on power, and when it is finished charging.
As with several other companies, Optoma elected to use an oval-shaped design for each earpiece; they take standard silicone earbud tips unlike some of the company's past tethered Bluetooth earbuds. The exterior of each earpiece is silver and shiny with an LED that illuminates when pressed and flashes occasionally during audio playback.
The design is very similar to the previously released BE Free5 model and substantially more attractive than the older BE Free8 truly wireless earbuds. Each bud fits firmly in one's ear but can be dislodged during particularly bouncy activity, such as jumping or jogging. As well, it can be difficult to keep a full seal despite different silicone tip size options, resulting in some — though not a lot of — ambient noise leaking in.
Battery
Choosing to use truly wireless earbuds versus ordinary Bluetooth earbuds comes with the natural downside of reduced battery life, at least at this point in time. The BE Free6 isn't an exception to this rule, but that's not to say users suffer as a result.
The BE Free6 can run for around 6 hours before needing recharged. Assuming you remembered to recharge the carrying case's battery, the earpieces can be rapidly recharged in 15 minutes, meaning you won't have to pause your music for very long before getting back into the action.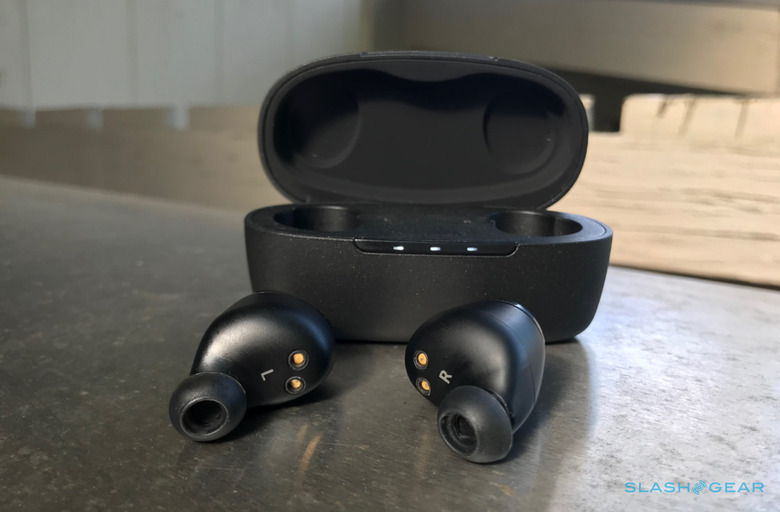 The case is charged using a USB-C cable, making it compatible with the chargers shipped with the latest smartphones and tablets. Users can expect around 24 hours of total playback before the battery case needs recharged. Of note, each earpiece connects independently over Bluetooth, meaning you can listen to one while the other charges, a welcomed convenience for users who primarily stick to audiobooks and podcasts.
Audio Quality
Audio quality was surprising given the BE Free6's price tag — the bass is strong, but not substantially enough to cause the audio to sound unbalanced. Mids ring in clearly and highs are strong without sounding artificial. Music sounds well-rounded, though the model really shines with podcasts and audiobooks.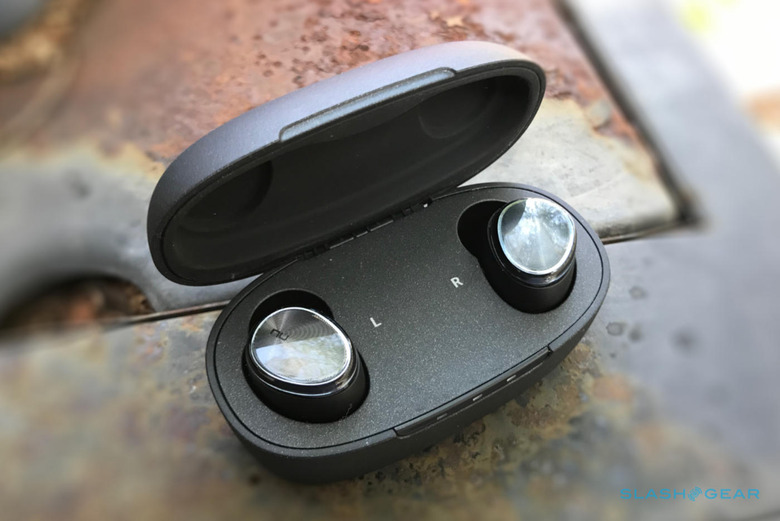 I used the BE Free6 to listen to Audible's dramatized Alien 3 audiobook and the experience was excellent at all times. The soundstage is solid, able to accurately present audio with a sense of direction, mixing vocals with sound effects while keeping everything dynamic and clear.
Performance
The BE Free6 performed consistently without any bugs or other issues. The earpieces rapidly paired with both Android and iOS devices and always stayed in sync with each other. The model features Bluetooth 5.0, meaning each earpiece can be used independently of the other. Both the earpieces and the battery case are solidly constructed and never experienced any issues related to charging.
Wrap-up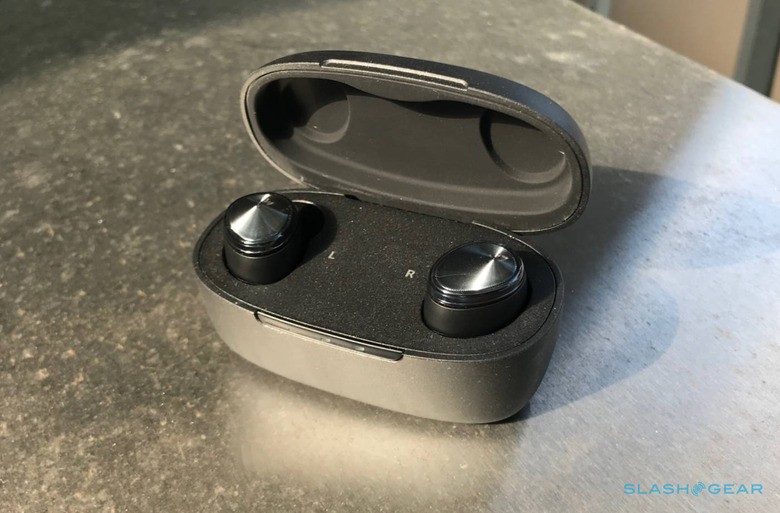 The truly wireless earbuds market is heating up and that's a good thing for consumers. Optoma's NuForce BE Free6 is a relatively inexpensive product with both audio and construction quality that'll please any casual user. Available from Optoma now for $99 USD.