Revealed: This is the Tesla Model 3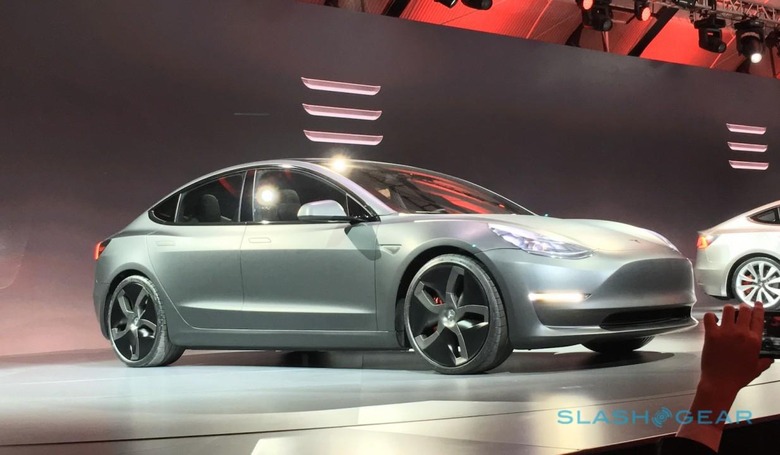 This is it – the "mass market" electric car that Tesla has been promising and teasing since Elon Musk & Co. decided to shake up the auto industry. Undercutting the current Tesla line-up by tens of thousands, and opening the door to EV ownership with that coveted badge – and the promise of the rapidly-evolving technology behind it – to a whole new cohort of drivers, to say the Model 3 is anticipated is to understate it considerably.
"Model 3 is going to be an incredibly safe car," Musk said. "It'll be five star in every category.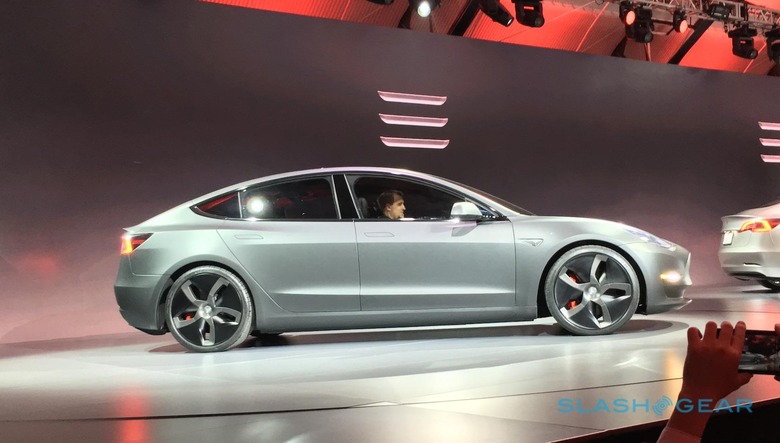 It'll perform, too. Every model will do 0-60 mph in under six seconds – "We don't make a slow car," Musk laughed – and some will do it much quicker. Range is expected to be an EPA-validated 215 miles.
Those figures could get even better, too, Musk said, with Tesla hoping to exceed them by the time the car launches.
Auto Pilot will come as standard, with all the safety features present, and every Model 3 will get to use Tesla's Superchargers. That network is going to grow hugely, too, with more than 7,000 expected to be online by the end of 2017.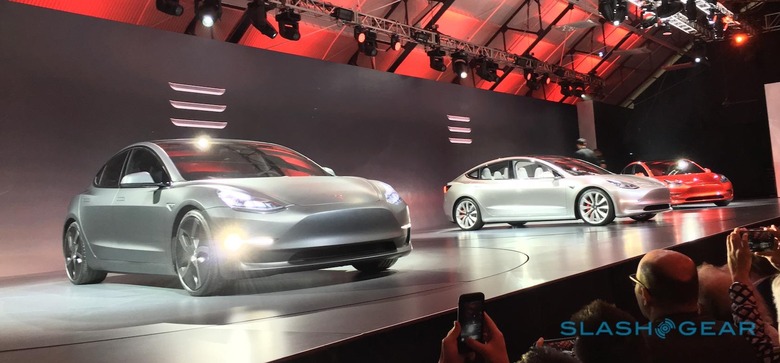 Inside, it'll fit five adults "comfortably", Musk promises.
There's plenty riding on it, too. So far, Tesla has targeted the well-heeled eco-customer, with the Model S and Model X taking on Mercedes-Benz, Audi, and BMW. They've been priced accordingly, with the cheapest car starting at over $59,000.
In contrast, the Model 3 is intended to bring Tesla ownership to the mass market, taking all the lessons from the more expensive cars and distilling them into something the average driver could buy instead of a Chevrolet Volt or Toyota Prius.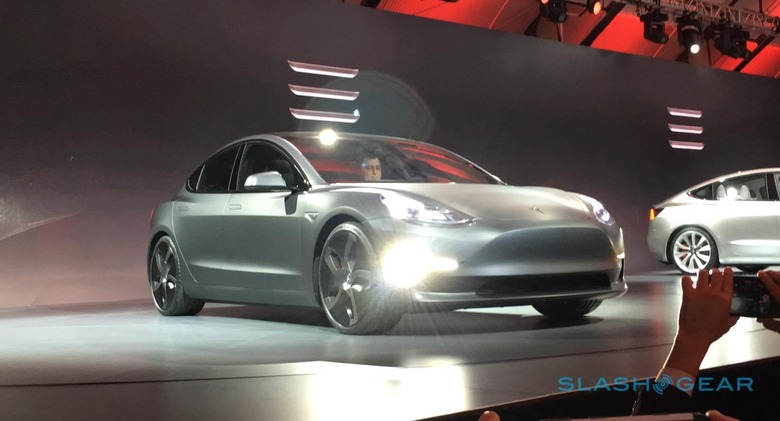 At least, that'll happen eventually. Although the pre-ordering process opened today – first thing this morning at Tesla Motors dealerships, and at 7:30pm PT online – for those wishing to put down a refundable $1,000 deposit and stake a place in-line for the car, existing Model S and Model X owners get priority placement.
That could mean, although Tesla says it expects the Model 3 to begin shipping in late 2017, it could be well into 2018 before many would-be drivers actually get their keys.
By that point, Chevrolet's all-electric Bolt EV will be on sale, itself promising around 200 miles in range, and Nissan's new Leaf is also expected to beat the Model 3 to dealerships. 2018 will see high-end competition from Audi, which plans a fast-charging production version of the e-tron quattro concept.
Tesla, though, has that Elon Musk cachet; not for nothing is it the darling of Silicon Valley and the must-have form of transport for those who believe their car should be on the same update schedule as their smartphone.
There seem to be plenty of them, too. Tesla says more than 115,000 people signed up on the preorder list in the first 24 hours.