RetroEngine Sigma wants to cure your NES Classic hang-ups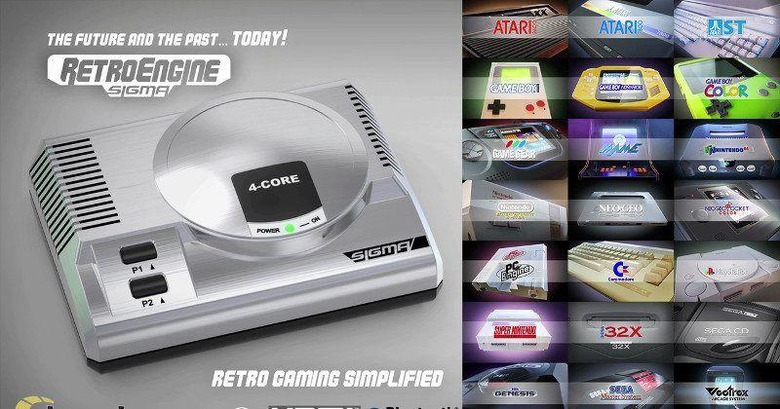 Nintendo's NES Classic (Famicom Mini in Japan) is definitely one of the hottest gaming items this half of the year but it suffers from two fatal flaws. It is terribly in short supply and it is woefully limited to 30 old NES titles. Fortunately for gamers (unfortunately for Nintendo), it has inspired not a few takes on the palm-sized mini-console. RetroEngine Sigma might simply look like one of those, but it is going the extra mile. Not only does it not limit you to 30 NES titles, it doesn't even limit you to NES titles alone, boasting of supporting 28 gaming systems.
To be blunt, this is technically an emulator housed in a fancy custom-designed box that resembles an old-school disc-based console. Something similarly can be pulled off with a Raspberry Pi or similar, but only if you have the tech savvy to combine all parts into a coherent whole, not to mention build yourself a nice little case to go with it. If you're not that sort of gamer, you're left to rely on ready-made versions like this, which might not be all that bad considering the RetroEngine Sigma is promising you the world.
The mini console is advertised to support 28 gaming systems that include the NES, SNES, GameBoy, GameBoy Color, GameBoy Advance, PlayStation 1, and even more arcane ones like the Atari ST, Vectrex, and ZX Sinclair. The Sigma will ship with 15 branded games, but probably ones that won't get its makers into legal hell. Of course, you're free to run your favorite titles, provided you have the files for them.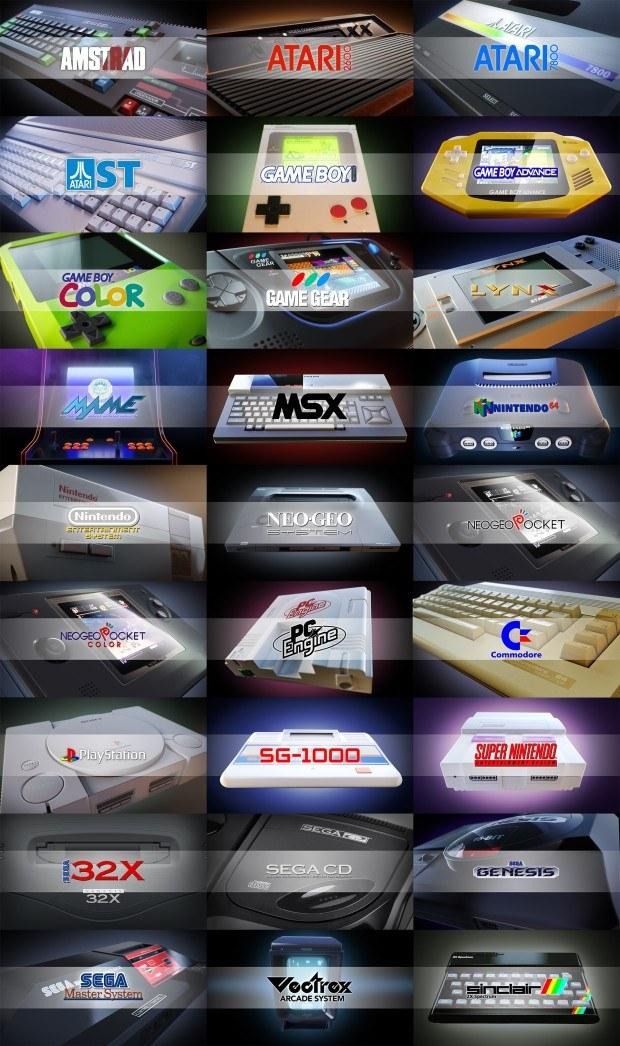 The console's hardware isn't particularly impressive on paper. It runs on a 1.2 GHz quad-core Allwinner processor with only 512 MB of RAM. That said, the console is said to be capable of 4K, yes 4K, output. It also has 2 USB ports for USB controllers, an OTG micro USB for connecting a hub, and an optional Bluetooth dongle for wireless accessories. It does have Wi-Fi built-in so you can use a smartphone or to control it.
As enticing as that may sound, the RetroEngine Sigma is a crowdfunded product so, despite having already raised five times its modest $20,000 goal, risks still do apply until it actually ships in May next year. Furthermore, it does require you to have access to game ROMs, which is pretty much murky legal waters. Wade at your own risk.
VIA: Indiegogo